James O'Brien criticises Rishi Sunak's 'tragic' Brexit claims on cheaper sanitary products and beer
19 May 2023, 12:40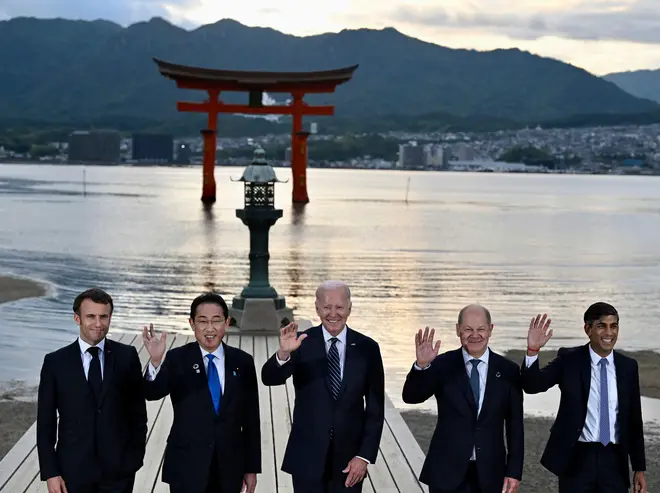 James O'Brien unpacks the Conservative's Brexit "promises", honing in on the Prime Minister's latest claims on beer prices falling.
Opening his show, James O'Brien kickstarted his monologue by metaphorically taking his listeners to the pub.
Unpacking Rishi Sunak's claims that Brexit is "working", as sanitary products and beer have become cheaper, James stated: "It's slightly tragic anyway for a prime minister, who is a man and t-total, to claim the most obvious benefits of Brexit from where he's sitting, are a reduction in the price of sanitary products and beer".
The Prime Minister made the comments en route to the G7 summit, where he insisted household income is "outperforming" expectations.
Listen and subscribe to Unprecedented: Inside Downing Street on Global Player
James added: "It would be ok if it was true, it would be more positive than ambivalent".
READ MORE: Rishi Sunak vows to 'keep at it' as he says he'll win the next election and stay on as PM
In his speech on the plane, the Prime Minister stated: "We cut VAT on sanitary products, and we reformed the alcohol duties which means this summer you will be able to get cheaper beer in pubs. These are all very tangible benefits of Brexit that I've already delivered."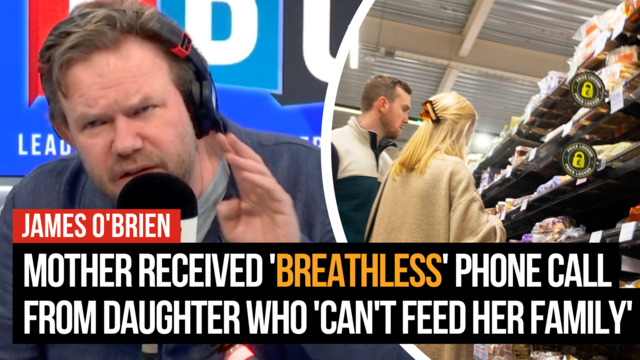 James O'Brien caller: Politicians fail to grasp the severity of the cost of living crisis
Discussing the various post-Brexit promises members of the Vote Leave and Conservatives spouted, James highlighted: "You were promised cheaper food by Jacob Rees mog amongst many other people, you were promised shorter waiting lists within the NHS, you were promised cheaper shoes, and you were promised less red tape".
READ MORE: 'The man pled guilty!': Ex-prison governer blasts Humza Yousaf's silence on predator's gender controversy
Examining the situation now, James said: "We're examining what was in this gift-wrapped receptacle that you bought in 2016, Rishi Sunak the prime minister of the United Kingdom, a lifelong Brexit supporter is offering you cheaper beer and cheaper sanitary products".
Unsure of the origin of Rishi Sunak's beer prices claims, James continues by saying, "Where is Rishi Sunak getting the idea, as a teetotaler, who presumably never visits pubs and even when he does he's not entirely sure how to operate a debit card in the wild".
The prime minister's evaluation of the UK economy falls as he prepares to land in Tokyo for meetings with world leaders on the economy and defence.