'They're like drug dealers!': Tearful anti-Brexit caller doesn't feel he belongs to a country anymore
23 May 2023, 13:41 | Updated: 23 May 2023, 14:16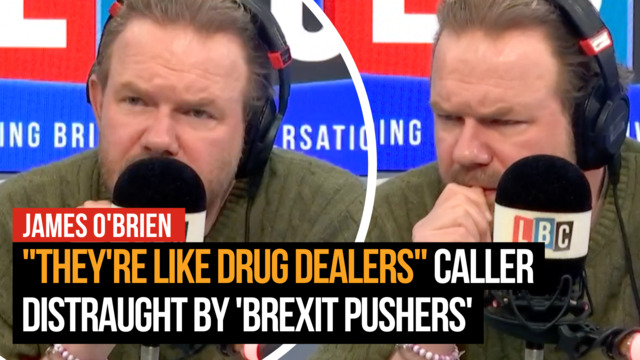 Distraught caller says he feels like he hasn't got a country anymore
James O'Brien hears from a caller who says that the Brexit referendum "took his rights away". 
James O'Brien heard from this caller who said that the Brexit agreement had "taken his identity away".
He said: "Before 2016, I wasn't involved in politics - I haven't stopped since the referendum. "They took my rights, they took my citizenship away.
Listen and subscribe to Full Disclosure with James O'Brien on Global Player
"The European Union is the only thing that fits."
The call comes after, appearing on BBC's Newsnight on Monday, Nigel Farage said: "We're regulating our own businesses even more than they were as EU members. Brexit has failed."
Listen and subscribe to Unprecedented: Inside Downing Street on Global Player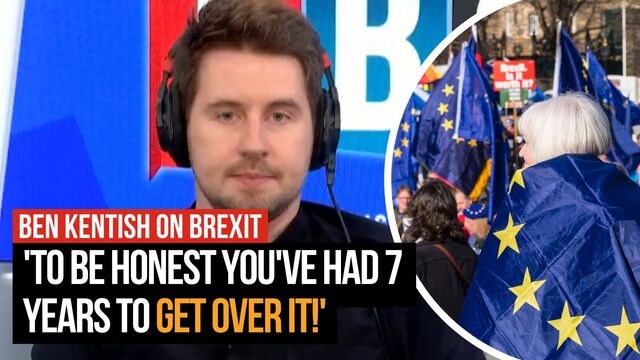 Ben Kentish and this caller debate getting on with Brexit
He continued to tell James: "I haven't got a country anymore…I haven't got anything!"
James said: "You do. I mean it's our country."
He quickly replied: "Just because I've got a passport, I don't feel I belong here!"
READ MORE: 'People in power don't act with integrity': Ed Davey denounces Suella Braverman over speeding row
He went on: "I've been fighting for seven years on this. You, know, we've got to do something!
"We've got to get these Brexit pushers, they're like drug dealers!"
READ MORE: Rishi Sunak will look 'extremely weak' if he doesn't sack Suella Braverman, says ex-govt adviser