Rishi Sunak will look 'extremely weak' if he doesn't sack Suella Braverman, says ex-govt adviser
23 May 2023, 09:20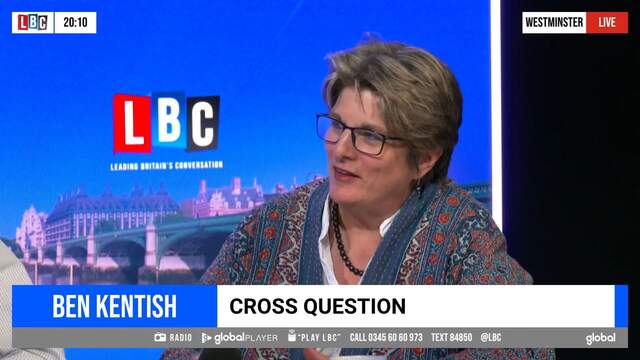 'Of course' Rishi Sunak should sack Suella Braverman: Ex-govt adviser
Former government adviser Jayne Ozanne the Prime Minister should remove the Home Secretary from her post, but said the question remains as to whether he actually will.
Her comments come after Suella Braverman consulted civil servants about a private speed awareness course after she was caught speeding last year.
Speaking to Ben Kentish last night, Jayne Ozanne said: "I think the British public now have had enough. If Mr Sunak doesn't actually act I think it will show he is extremely weak, that he is not delivering on his promise."
"Trust in government is at an all-time low", she added.
Reminding listeners of Rishi Sunak's speech he gave when he was first appointed premier, Ms Ozanne continued: "We're on our third ethics adviser in three years. We're being promised by our Prime Minister a new era of professionalism and integrity."
READ MORE: Sunak avoids backing Braverman as Labour calls for probe into her 'attempt to dodge group speeding awareness course'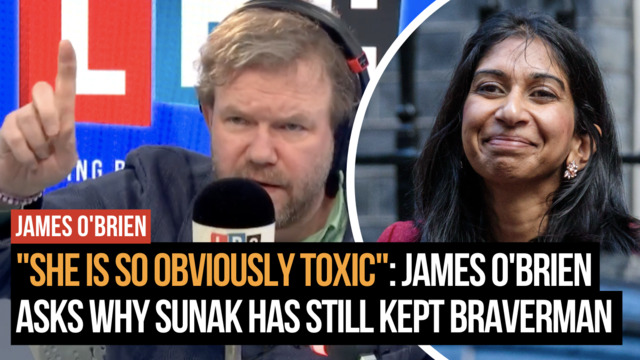 James O'Brien reacts to Suella Braverman allegations
Listen and subscribe to Unprecedented: Inside Downing Street on Global Player
She noted that Suella Braverman's actions stood in contradiction to the Tory leader's words, saying: "She's trying to find out - because she's so busy - ways around the system and breaking the ministerial code."
"Do you think she has?" asked Ben, to which his guest confidently replied that was "very clear".
"Do you think Rishi Sunak should just sack her now?" Ben queried.
"Well of course he should, but the question is will he?" the former government adviser replied.
She went on: "We've entered an era which I think our former Prime Minister Boris Johnson had where there was no sacking, and that is what has broken so much trust."
"This is not the first time that Ms Braverman has broken the code - it's not the first time she's shown poor judgement", she said.
The Home Secretary resigned under Liz Truss last year after sending an official document using a personal email, which constituted a "technical infringement of the rules" as stated in her resignation letter. She was promptly rehired by Rishi Sunak six days later, sparking outrage.