'It feels like yesterday': Grenfell United Chairwoman questions the point of inquiry on tragedy's sixth anniversary
14 June 2023, 15:44 | Updated: 14 June 2023, 15:52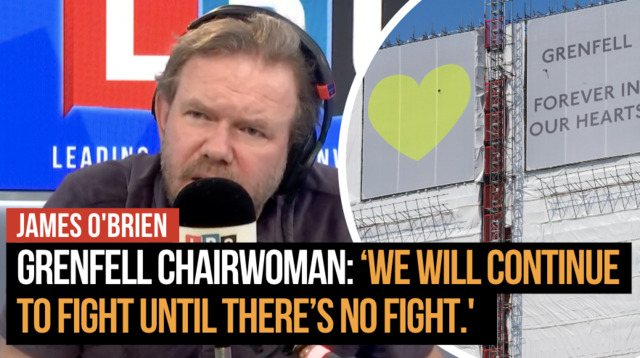 Grenfell Chairwoman: 'We will continue to fight until there's no fight.'
Chairwoman of Grenfell United, Natasha Elcock, whose uncle was killed in the Grenfell fire told James O'Brien: "We are still very far away from the hopeful end of justice."
On the sixth anniversary of the Grenfell fire, Ms Elcock told James O'Brien she is questioning the point of the Grenfell Inquiry.
"No matter how much the truth is uncovered, if no real meaningful change comes from it it's just another document that will gather dust in a government office somewhere," she continued.
She referred to the "slow progress" of work around Grenfell including recommendations from phase one of the inquiry report which have not been implemented - despite being published in 2019.
READ MORE: Economy grows slightly in April, boosted by more spending in pubs and bars
Natasha said the lack of action "beggars belief", stating: "I have watched children who were starting secondary education now doing A-Levels...that's a long time."
Continuing, concerning other inquiries James had discussed earlier in the show, including the ongoing Covid-19 inquiry, she asked: "Can you have hope that any of these inquiries are going to deliver any kind of meaningful change, you just can't."
James questioned: "How much of your life is still taken up with the campaigning, or just the feeling, the remembering?"
Listen to James O'Brien's podcast Full Disclosure on Global Player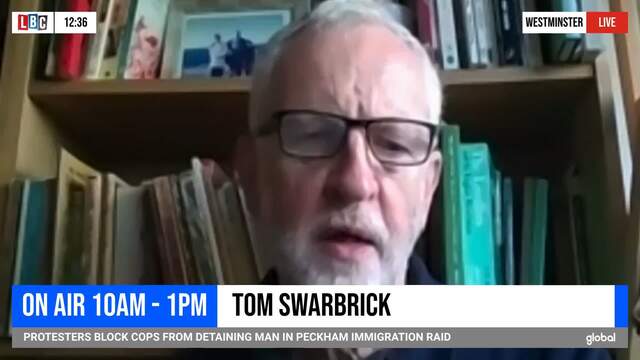 The Grenfell Tower Inquiry 'is taking far too long'
Nastaha replied: "A large proportion...because you have the constant reminders, while they may not be specific to Grenfell, Grenfell should have been the catalyst for change and then you hear about Awaab and I know there are bereaved and survivor families that are living in properties that are very similar conditions to what he was in."
This was in reference to Awaab Ishak, a two-year-old who died as a result of black mould in his home in Rochdale in 2020 as a result of neglect from the housing association.
"You think to yourself, how is that acceptable...that a group of individuals who have been through what they've been through are experiencing that same level of neglect and disregard," she continued.
READ MORE: Just Stop Oil eco-activists halt traffic again, on same day police get fresh powers to clear protesters from roads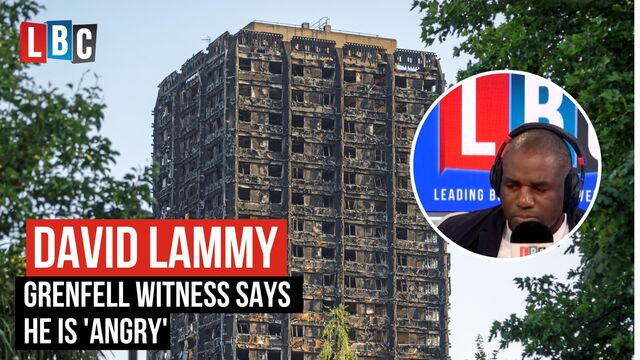 Grenfell witness says he is 'angry'
Listen and subscribe to Unprecedented: Inside Downing Street on Global Player
Natasha went on saying: "It is an absolutely broken system," and said that housing associations and landlords should provide for their tenants because "it is the morally right thing to do."
She continued: "How are people supposed to heal...when they are fighting the same system they were fighting before the fire."
James then asked: "Where do you and your fellow campaigners apply pressure?"
Natasha responded: "We just don't give up,' referring to the lives lost as their motivation and pointing out that is has been seventy-two months since the fire, a month for every life lost in the tragedy.
She concluded: "My message to the government is we won't give up...we will continue to fight until there is no more fight left in us."