James O'Brien criticises 'half-hearted' reaction to killer nurse Lucy Letby warnings
21 August 2023, 13:28 | Updated: 21 August 2023, 13:32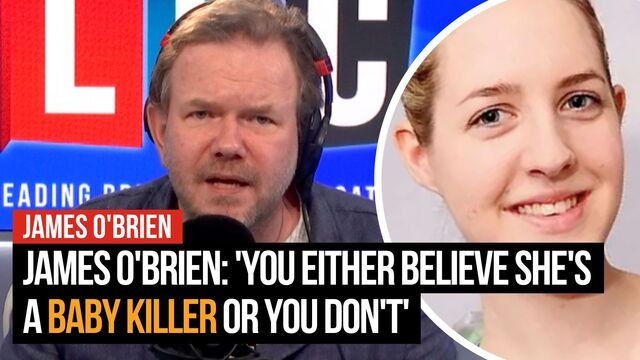 James O'Brien: 'You either believe she's a baby killer or you don't'
James O'Brien speaks about hospital bosses that "completely ignored" allegations against baby killer Lucy Letby and tried to silence whistleblowers.
After concerns were raised by a lead consultant about Lebty in October 2015, she went on to attack five more babies, killing two.
A manager at the hospital also ordered doctors, who were raising concerns, to write letters of apology to Letby.
"How do you have a situation where these warnings with grounds for concern… are so completely ignored," James O'Brien said.
"This is human behaviour… This is something that has happened in the most banal of contexts. It's happened in a place of work and the stakes are inconceivably high."
James suggested that the nine months that Letby went by unsuspectedly was down to the fact that she was "ordinary". He noted that physical appearances do not reflect your moral compass however we as humans we make assumptions based on looks.
He went on: "If I said to you, 'You have two choices. You have a colleague. An incredibly ordinary colleague. A 'nice' colleague… you either believe she is a baby killer or you don't."
Read more: Nursing boss accused of failing to act while Lucy Letby murdered babies suspended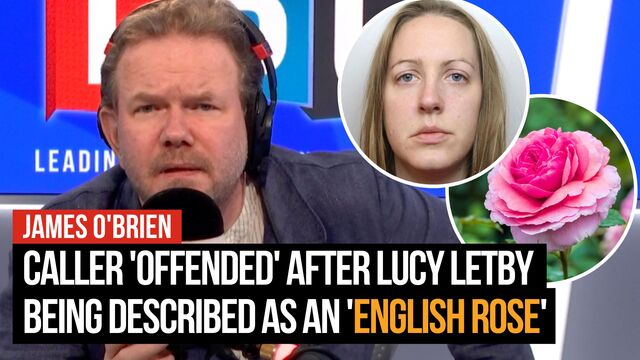 Caller reacts as Letby described as 'English rose'
Letby has been found guilty of murdering seven babies and attempting to murder six others in Countess of Chester Hospital's neonatal unit in Cheshire.
Dr Stephen Brearey, the lead consultant of the unit, said there were months of warnings at the hospital before she was found guilty of killing five babies between June and October 2015.
"How do you account for… the nine months between somebody joining the dots and somebody taking action," added James. "That for me is the crazy bit."