'He's there with a begging bowl': James O'Brien on James Cleverly's 'inevitable' visit to China
30 August 2023, 13:31 | Updated: 30 August 2023, 13:44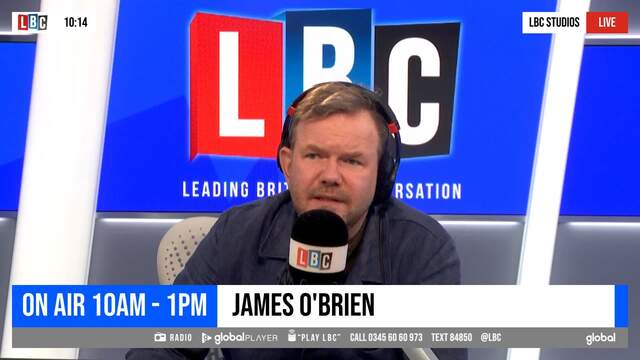 James Cleverly's trip to China has inspired James O'Brien to become 'unapologetically patriotic'
James O'Brien reacts to the foreign secretary's trip to China, accusing him of visiting a country that is "posing an existential threat to the current world order."
James O'Brien delivered his monologue after the foreign secretary, James Cleverly visited China to negotiate trade deals.
James told listeners that Mr. Cleverly is visiting a country that is "posing an existential threat to the current world order that is buying up huge swathes of Africa."
He then went on: "The thing about Chinese Communism is it's not looking 10 minutes ahead like British politics does, or 10 years ahead like British politics could- if it was a little bit more adult. It's looking centuries ahead.
"The crucial thing about understanding Chinese Communism is that they are making plans now for what the world will be like in two three four five-hundred years."
James described how "the aid and the support they're giving to Africa and other third world countries is so off the charts that these countries are going to end up in hock" to China, "who will have a big enough army to enforce and call in all of these debts for generation after generation after generation.
"And James Cleverly is there with, I think we could loosely describe a begging bowl."
Read more: 'A desiccated poster girl for delusion and denial': James O'Brien reacts to Nadine Dorries' delayed resignation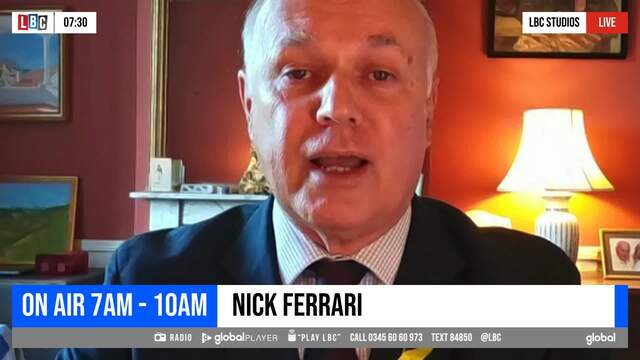 Ex-Tory leader on how China could use electric cars to spy on the UK
Read more: Foreign Secretary James Cleverly dodges apology to Brits who feel 'abandoned' in Sudan
James continued: "I am sick to death of what they're doing to our country. Do you know there's a Daily Mail columnist today complaining about the state of the country, calling it 'third world'?
"They sit here wringing their hands and clutching their pearls and wondering how did it all get so bad?"
He then exclaimed: "It's absolutely incredible."
James then discussed how his "heart aches", accusing Brexit of making Mr. Cleverly's trip to China inevitable, adding that he is unable to "unravel that.
"If you close down business with your closest trading partner and you make it harder to trade with them but you retain the ideology that that was a really clever thing to do..."
He then explained how Brexit has not caused all problems, but that it "makes everything worse."
He concluded: "I don't see what choice [the government] have. A government that thinks it was a good idea has to suck up to Saudi Arabia has to suck up to China, doesn't it?"