Former police officer tells James O'Brien of 'toxic culture' in the force
17 March 2023, 12:39 | Updated: 17 March 2023, 12:48
Former police officer says 'nothing reported surprises her' as she reveals her shocking experience
This black former police officer who joined the force in the late 1980s said she is not surprised by other reports that have been made against the police.
Joy in Sussex told James O'Brien: "There is nothing that's been reported so far that is a surprise to me, because I dealt with it on a daily basis."
"Daily - daily basis?" James asked, which his caller confirmed, saying: "I was part of that toxic culture where if you're a black woman, you basically have a target on your back from the outset."
"Can you remember the first time that you realised that?" James asked.
"I was in a section house, and officers hid in my room after I came from the shower and watched me as I got changed", Joy replied.
READ MORE: EXCL: Faith in the Met plummets to less than half of Londoners - as just 4% of young women strongly trust the force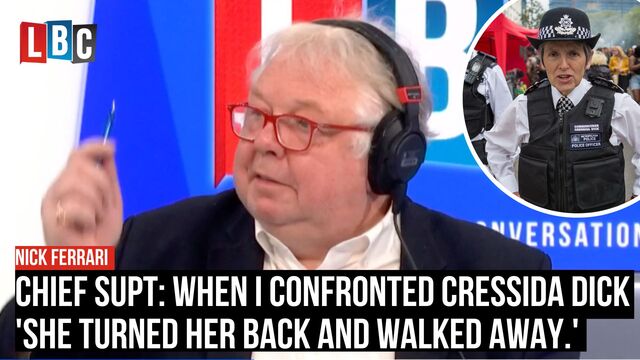 Parm Sandhu on Cressida Dick and Met Police
The problems went on after she joined the riot police.
"My first day I was asked by a white officer whether I had a boyfriend, whether I went out with white men, what sort of underwear I wore, and it continued from that day onwards until my retirement", she said.
Joy eventually went on medical retirement after being diagnosed with work-related PTSD.
James said: "A part of me wants to know why you stayed."
"There was a huge recruitment campaign in Tottenham shortly after the riots, so I along with other black officers supposedly joined thinking that we would make a difference and it wasn't. It was lamb to the slaughter", she replied.
READ MORE: 'We could have saved Sarah': Predatory cop Wayne Couzens seen on CCTV at drive-thru as flashing victim slams Met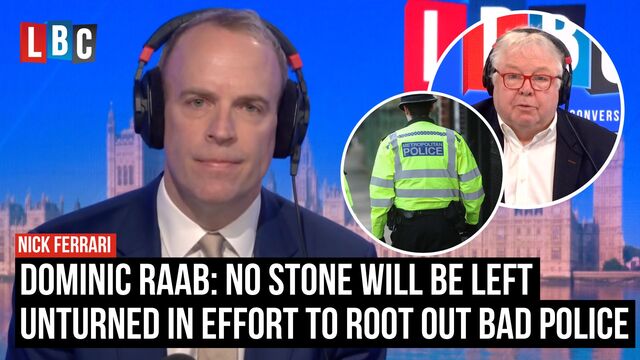 Dominic Raab says no stone will be left unturned in effort to root out bad police officers
Joy added that new officers would join and see how the workplace culture was "very quickly". "In order to be part of the gang you have to find the minority...either female, black female or black male", she explained.
"It's doubly bad because you're going to get the misogyny and the racism", James said, to which the former police officer agreed.
The caller added that there was "no support system in place" as both the Sergeant and Inspector would have come from the same culture.