'Ludicrous, bogus, nonsense': James O'Brien is astounded by Boris Johnson 'laughing at Italy' during the pandemic
2 November 2023, 11:45 | Updated: 2 November 2023, 11:50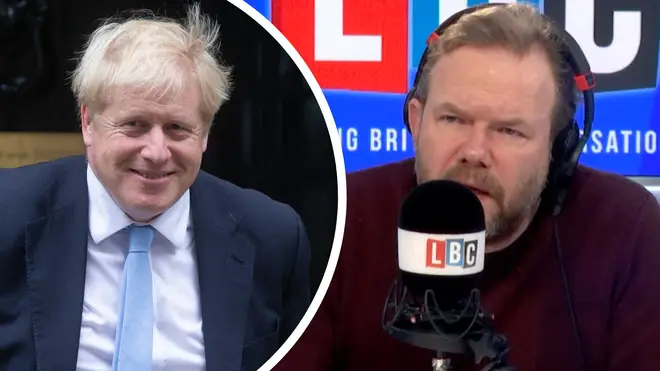 James O'Brien reflected on testimony from Helen MacNamara during the COVID Inquiry, and expressed how hard he had been struck by her recounting how the former Prime Minister reacted as the virus gripped Italy.
James O'Brien started his monologue by reminding his listeners that she was the deputy head of civil service at the time - "It is impossible to exaggerate the importance of her role".
He then explained how one of the points she made that struck him the most was her description of Boris Johnson "laughing at the Italians" in the very early days of the pandemic.
"I don't know if you remember, but that's when we all started panicking", he said. "The idea that what was happening in Italy wouldn't happen here, well it was surreal. It feels even more surreal in retrospect than it did at the time."
READ MORE: 'Let the elderly accept their fate': Boris Johnson's view of Covid emerges as toxic government infighting revealed
"We probably sort of had our fingers crossed behind our back, didn't we?" he continued.
"You can't really think that we are somehow going to be able to navigate this nastiness or even perhaps develop a nationwide immunity to it simply by dint of being British", he added in disbelief.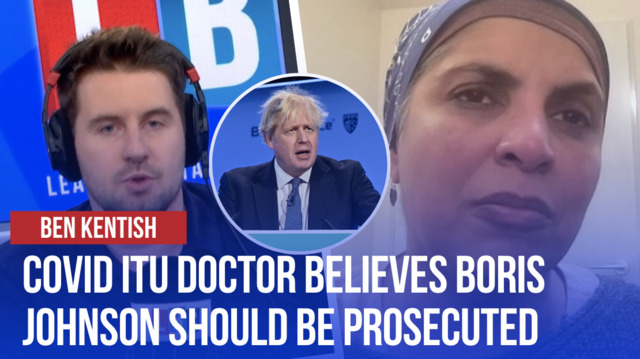 Covid ITU doctor believes Boris Johnson should be prosecuted for decisions made during the pandemic
"He honestly believed that the ludicrous, bogus, patriotic, nonsense that typifies his entire life - and propelled him all the way to Downing Street - he honestly believed that this was somehow a skill set with which you could tackle a global pandemic.
"He would just somehow become world-beating by just saying it a lot...but there was no plan in place, there was no particular sense of urgency", James said.
He then remembered the images he had seen of intensive care units in Italy as the virus and calls LBC took from people in Italy as the virus swept across the European country.
READ MORE: Covid inquiry as it happened: Boris's former adviser Dominic Cummings gives evidence
"I look upon that as perhaps one of the biggest alarm bells that we've ever experienced as a country", James asserted.
"If the images in Italy, if the tragedy, the deaths, the hospitals in Italy, were an actual alarm bell - how loud it would have been, and how remarkable it would have been to see the British Prime Minister responding to it by laughing", he said.