James O'Brien's Chart-Topping Podcast, Full Disclosure - Download NOW
27 February 2019, 15:04 | Updated: 16 November 2020, 12:39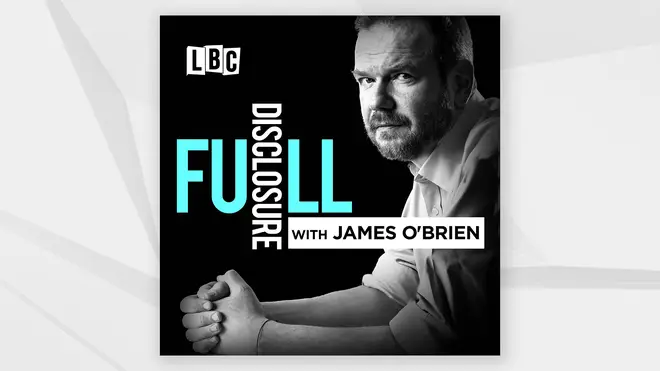 This is James O'Brien chart-topping podcast: Full Disclosure with James O'Brien.
Listen & subscribe: Global Player | Apple Podcasts | Google Podcasts | Spotify
Brought to you by Global, Full Disclosure With James O'Brien sees him interviewing the biggest names in politics, entertainment, sport and popular culture who rarely give in-depth interviews.
The candid conversations have allowed James to gain a remarkable insight into the lives and careers of his guests.
The big-names so far on the podcast have ranged from Tony Blair and Ken Clarke to Ricky Gervais and Steve Coogan. Tune in every Monday for a brand new episode.
You can listen to highlights from Full Disclosure in our showreel below, or as separate episodes by just clicking the 'play' button below. 
Listen & Subscribe To Full Disclosure
Download the LBC app for iPhone and iPad, via Global Player
Tap here to listen & subscribe on Apple Podcasts
Tap here to listen & subscribe on Google Podcasts
Of course, you can listen and subscribe to Full Disclosure from all your favourite podcast players. Just search for Full Disclosure With James O'Brien.
If you have an Amazon Alexa device you can enable the Global Player skill (by saying "open Global Player or visiting the skill store). Then all you have to do is say: "Ask Global Player to play Full Disclosure With James O'Brien podcast"
Watch Full Disclosure on Amazon Prime Video