Download The LBC App On iOS And Android
24 August 2016, 12:01 | Updated: 11 October 2018, 15:32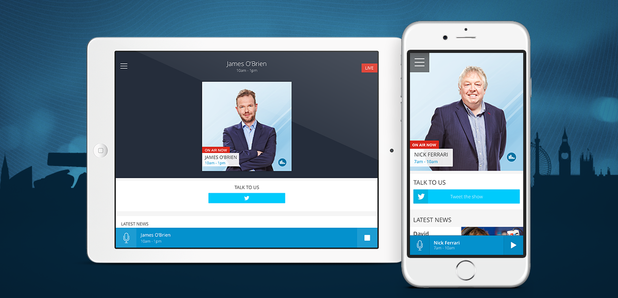 LBC has updated our apps - and it will change the way you listen to the radio.
You've always been able to listen to LBC whenever or wherever you are.
But now, you can listen to every show from the last week on LBC for FREE.
So if you missed Nick Ferrari, James O'Brien, Nigel Farage, Steve Allen or any of your other favourite LBC presenters, you can listen to their shows whenever you want.
On top of that, you can watch LBC's most popular videos and read the latest news from LBC right in the app.
If you have the current LBC app, please update in the App Store or Google Play Store to get our new, improved version.