'Who votes for this?': James O'Brien blasts political parties built upon 'bone-headed bigotry'
27 June 2023, 12:58
James O'Brien 'bored' by the 'bone-headed bigotry' of rightwing media
James O'Brien shares his annoyance at the "depressing" rhetoric surrounding migrants after the Home Office released the predicted cost of the Conservative's Rwanda plan.
James O'Brien began by exclaiming: "Just riddle me this, we've got low birth rate, Labour Shortages, an ageing population, there's 45,550 who risked their lives to get here last year, almost all of them would be desperate for an honest job, what are we going to do with them?"
Continuing James stated: "Are we going to give them a job? No, we're going to spend £169,000 per person to send them to a country they've never heard of and don't want to go to".
James' anger arose as new data from the Home Office revealed the cost of sending one migrant to Rwanda could cost the taxpayer as much as £169,000.
Blasting the Conservative government's migrant policy, James said: "Go on hands up, hands up if you like the sound of that! Who votes for this?
"This is what Suella Braverman dreams about at night".
Progressing his monologue onto the right-wing media's take on the Illegal Migration Bill, James stated: "The front page of the Daily Telegraph is the picture of a plane deporting people to Rwanda, they just don't mention it's going to cost £169,000 per seat".
LISTEN: Full Disclosure with James O'Brien on Global Player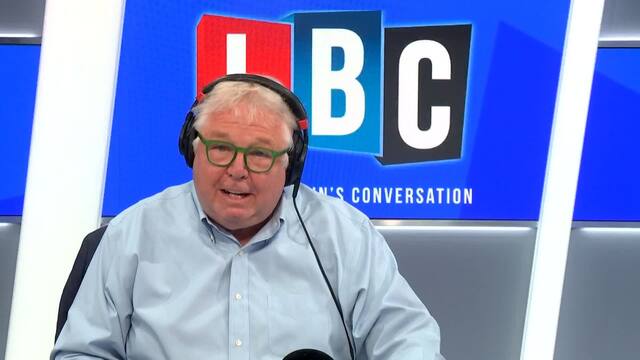 Nick Ferrari's unique take on the Rwanda migrant plan
Read more: Rishi Sunak says 'people may not like' his decisions' but they will be 'right and responsible'
Maintaining his opposition James noted those who are profiteering from the influx of migrants are "hotel owners".
James said: "You can essentially stop looking after your hotel and turn it into a glorified doss house, these people get shipped in you're going to get paid regardless of whether or not these places are habitable, it doesn't matter whether you've got cockroaches running around the place."
Noting that migrants will refrain from "ringing downstairs to complain", James added hoteliers are "going to get all the money regardless of what happens".
Read more: Households face £170 net-zero green levy within days as government funding ends
Continuing, James added: "Then you'll get some far-right lunatic, turning up outside with a microphone, saying 'What's it like in there?' and they say 'Well it's actually disgusting'.
"And then they'll stick it on social media going 'Oh look at these scumbags complaining about what they've got'."
Concluding, James said: "I mean it's so predictable and boring and depressing that people still fall for it, entire political parties built upon that sort of bone-headed bigotry."
The Illegal Immigration Bill was introduced to stop small boat crossings "by detaining and swiftly removing people who make dangerous and illegal journeys to the UK".
The economic impact assessment discovered it would cost up to £169,000 to relocate every migrant under the Bill, which would include flights, detention and a £105,000 payment to Rwanda per person.
It also found that nearly two in five people would need to be deterred from crossing the Channel, at 37%, in order for the Bill to break even.