James O'Brien: Why do we still have a monarchy after previously abolishing it?
4 May 2023, 16:20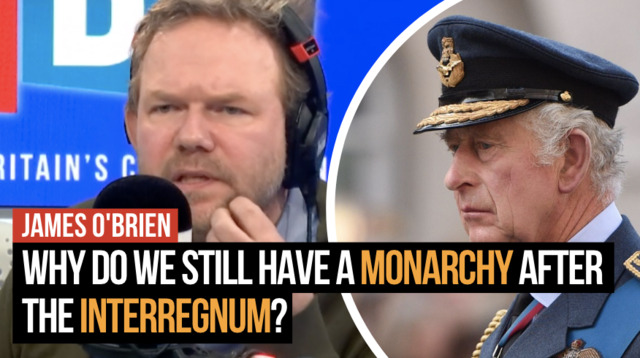 James O'Brien: Why do we still have a monarchy?
James O'Brien turned his focus to the upcoming Coronation and why the UK still has a monarchy after abolishing it just under 400 years ago.
"The execution of Charles I was in 1649. His son returned to the throne in 1660. There was an 11-year window, essentially, when we didn't have a king, and we chose not to have a king or a queen."
"This country abolished the monarchy fewer than 400 years ago, and it only lasted 10 minutes, and I'd just like to know why", he added.
He then called on his listeners to share their views, and one person texted: "Cromwell became too king-like."
"But that doesn't work", James said.
"Cromwell became too king-like so we brought back the actual king? Where's the logic in that?" he laughed.
READ MORE: How much will King Charles's Coronation cost and who pays for it?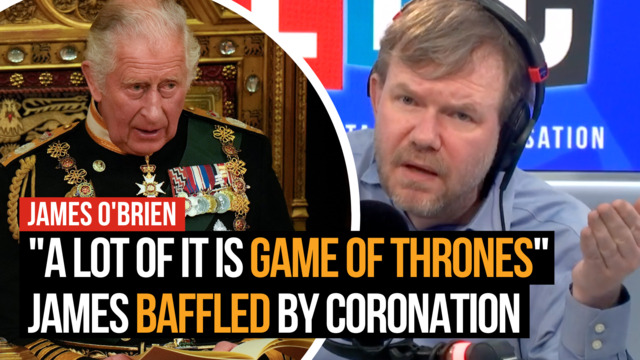 James O'Brien shares thoughts on the monarchy since QEII passed away
READ MORE: Charles 'will be the last king of the Scots', Alex Salmond says, as he blasts 'pet poodle' Humza Yousaf over Coronation role
James described the Interregnum as an "incredible historical window".
King Charles III will be crowned in Westminster Abbey this Saturday, May 6 - the 40th reigning monarch to be crowned there.
On Wednesday, he and Queen Camilla, along with other members of the Royal Family were seen entering the historic chapel for a rehearsal of the grand occasion.
Members of the public also lined the streets of central London to catch the first glimpses of the military, navy and RAF doing a run-through of the procession in the early hours of yesterday morning.