'I mean this is a novel': James O'Brien hears why this caller blames Labour for HS2 problems
25 September 2023, 15:07 | Updated: 25 September 2023, 15:11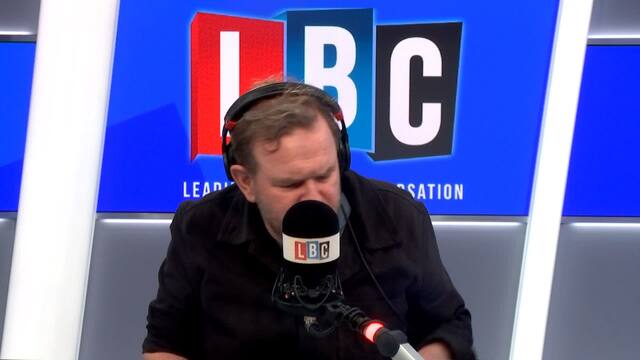 James O'Brien speaks to caller Raymond on the HS2
James O'Brien shares an amusing discussion with a caller who "blames" Labour for the HS2 woes.
James O'Brien spoke to caller Raymond in Uxbridge as Rishi Sunak faces growing criticism as he looks set to scrap the northern leg of HS2 due to soaring costs.
Raymond began by telling James that Labour is "to blame" for the troubles from HS2.
He said: "It was baked into the planning in the beginning.
"In 2009, they decided that the best way to get to Birmingham would be to tunnel under West London, build the biggest viaduct in Western Europe across the lakes at Harefield and Denim, and then tunnel under the Chilterns.
"I defy you to find a more expensive route..."
When asked how he would solve this, Raymond told James that the Romans "knew the way" to solve the problem.
James said: "What? The Romans? The Romans didn't build railways?"
Answering, Raymond continued: "No they didn't build them but they knew the best route!"
Read more: 'Gross act of vandalism': George Osborne joins senior Tory critics and Sadiq Khan as Sunak to scrap northern leg of HS2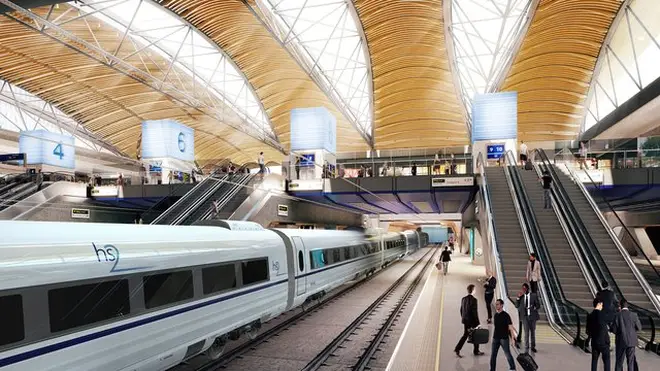 Meanwhile, former prime ministers Boris Johnson and David Cameron have also told Mr Sunak to reconsider his plans to cut the HS2 line short.
It comes as HS2 was set up in 2015 with a budget of £55.7bn to link London, the Midlands, and the North of England with the high-speed railway. Reports suggest this budget has now exceeded £100bn.
James went on to say: "I mean this is novel, I like it.
"Forget about tunneling, we should have done what the Romans would have done."
Concluding, James points out to Raymond that it was a Conservative approval for HS2.
He said: "The plans were reviewed in December 2010 by the coalition...so just explain how that was Labour's fault."
Read more: Johnson and Cameron warn Sunak against 'delivering mutilated HS2' amid concerns PM plans to scrap northern leg