'You couldn't make it up!': James O'Brien correctly predicts Boris Johnson's excuse for delay in handing over COVID Whatsapps
13 July 2023, 13:03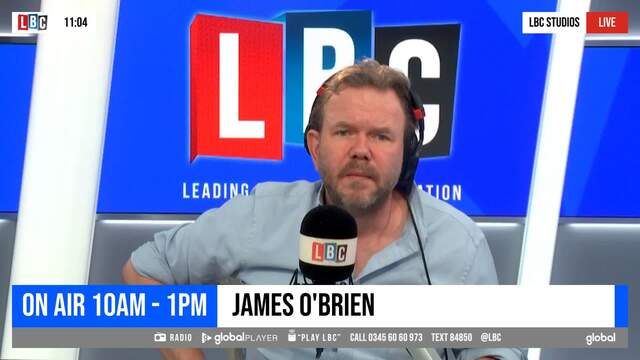 James O'Brien discusses delay in hand over of Boris Johnson's phone to Covid Inquiry
While discussing the fact the phone used during the pandemic has failed to be handed over to the Covid-19 Inquiry, James O'Brien predicted that Boris Johnson would say he had forgotten the password to the device, and within 40 minutes he was proven correct.
With the deadline for the handing over of Boris Johnson's phone to the Covid-19 Inquiry passed on Monday, James O'Brien asked what the government is scared of revealing.
James began questioning the lack of coverage the story has received, noting that it only picked up traction on Wednesday despite the deadline passing on Monday.
The messages were to be passed over after a High Court ruling last Thursday, requesting Mr Johnson's messages between January 2020 and February 2022 be passed to the Inquiry.
James asked listeners: "How surprised would you be if the next part of this story is that they can't remember the passcode."
He then offered another possibility in jest saying that the former prime minister may lose his thumb, rendering him unable to open the device.
"Could you imagine Boris Johnson doing that? Well, not quite but you wouldn't be too stunned," he stated.
READ MORE: Five-day junior doctor strike will cost the NHS £125 million and could hit waiting list recovery, NHS says
Listen to James O'Brien's Full Disclosure on Global Player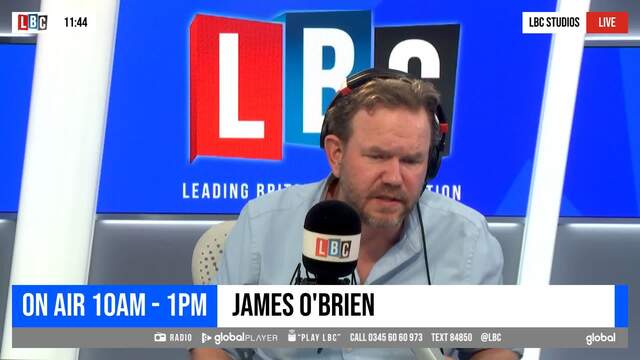 James reveals his prediction had come true
READ MORE: Joe Biden admits he is considering sending Ukraine long range missiles that could hit Russia
As the show continued, the news broke that James had been correct, Boris Johnson has revealed that he cannot recall the passcode to the phone.
Interrupting a caller James exclaimed: "I don't believe it, stop talking...what did I say at the top of this hour...you couldn't make it up!" then revealing that his prediction had come true.
James exclaimed: "That's a new record...I was a bit cocky, I said that my predictions have been perfect since 2016... I've done it in half an hour.
"This is the only show in Britain where you hear the news before it actually happens."