Medical student 'humiliated' by newspaper for getting liposuction during doctors' strike
12 May 2023, 15:36 | Updated: 12 May 2023, 16:23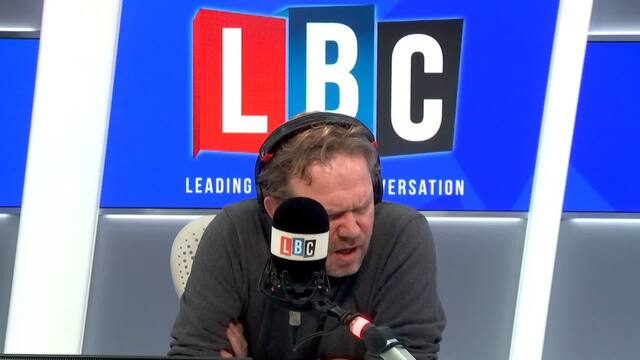 Student nurse speaks to James O'Brien
Eilidh Garrett spoke with James O'Brien, sharing her traumatic experience, stating: "It's going to follow me through my career".
Eilidh Garrett called into James O'Brien's radio show to set the record straight on an article that was critical of her decision to get liposuction in the midst of the junior doctors' strike.
The article, published by the Daily Mail, accused Ms Garrett of missing the four-day strike in order to undergo cosmetic surgery. However, Ms Garrett is a medical student, not a doctor, so would not be a part of any industrial action taken by junior doctors.
The British Medical Association's guidance states that "medical students cannot take industrial action as they do not hold contracts with the NHS."
The student detailed how a journalist, unbeknownst to her, was following her private Twitter account where she had been sharing content regarding her medical training. After asking followers for advice about pausing her medical training for "intense personal reasons", this was "twisted" by the newspaper.
She told James that a journalist "used that tweet in the article to insinuate that I wasn't starting because of the money".
When questioned by James as to why they chose her to berate, Ms Garrett said: "They were getting a lot of interaction because I think people find it very shocking how much time I've spent in uni, how much debt I'm in and how much I get paid".
James summarised: "They found you and sought to turn you over because you went away to get some liposuction, and therefore didn't attend a strike that you wouldn't have been on anyway".
The aspiring doctor replied: "They're using me as a lesson to say if you stick your head up above the parapet, you are free game and we will invade your privacy and use your photos".
Detailing the repercussions of the article, Ms Garrett says she received hate mail saying she would make an "awful doctor" and was "borderline harassed" by some individuals.
When James asked if she had consented to the article, the medical student stated "no", adding that she was seeking compensation for the use of her photos without permission.
Concluding, James stated: "It's absolutely appalling journalism as much as anything else".