'Am I British yet?': Musician VV Brown tells James O'Brien how the Windrush generation has shaped her identity
22 June 2023, 13:41 | Updated: 22 June 2023, 15:20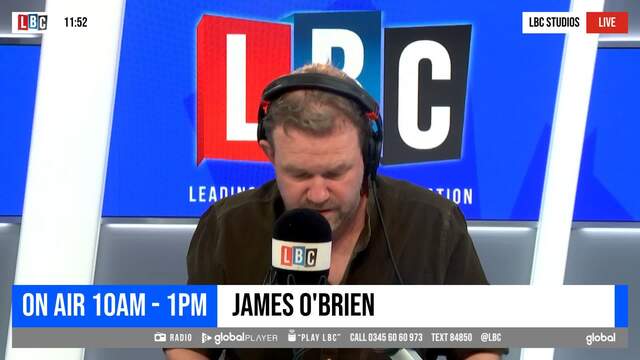 VV Brown stresses importance of telling stories of the next generation of Windrush descendant
As a Windrush descendant, VV Brown shared how her family's stories have influenced how she sees herself as a black person in the UK.
The conversation came on the 75th anniversary of the ship's arrival, with the music artist telling James O'Brien about what her grandparents experienced when they came here.
She said: "When my grandmother and my grandfather came to this country, it has had such as residue on my identity as a black British person".
"They had these expectations of coming to Britain, and there were a lot of positives but there were a lot of negatives", she added, explaining there was almost "a disenfranchisement" of their identity, having travelled from Jamaica.
Ms Brown wants to republish her grandmother's book, 'When Our Ship Comes In', with James remarking that "there aren't that many repositories of stories" like this - as much of it has been passed down verbally, "if at all".
READ MORE: 'Ridiculous' that the UK doesn't have a Windrush museum to celebrate Caribbean immigrants, Levi Roots says
Referring to her layered heritage, Ms Brown said: "When I look at myself now, as a black British person one of the questions I ask myself is - and this the name of my album and book is - 'Am I British yet?'"
She now wants to publish the stories of her grandmother, mother, cousins and sister, describing it as "a real generational collection of black Britishness".
"Why is it important?" James asked.
"It is definitely coated in celebration - we've got this rich culture, clash of different cultures, but it's important to hear the actual voices of people who came here from their own mouth", his guest replied.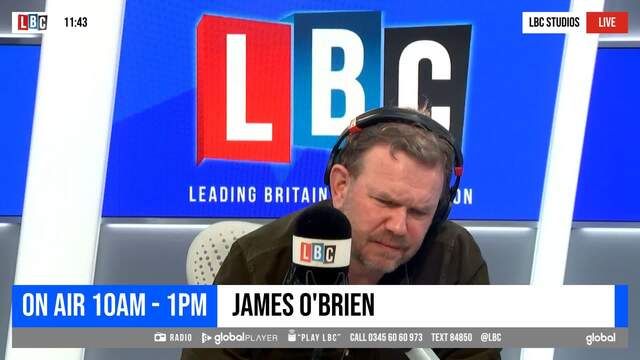 Windrush descendant scrutinises Suella Braverman stop and search plans
"I think it's really good to see how things have changed through generations but also to talk about how things haven't changed, so we talk about the Windrush scandal for instance", Ms Brown continued.
"Yes of course", James agreed, reminding listeners of another story of Caribbeans with chronic and mental illness being sent back.
"How shocked were you when the Windrush scandal broke VV?" he asked. "Was it traumatic?"
"It was traumatic", she replied, and agreed with James' comparison to "having a rug pulled from underneath you".
READ MORE: Britain would be less 'cheerful and talented' without Windrush, Broadcaster Trevor Phillips says on 75th anniversary
"You feel like you belong, you feel that you are part of the society, you see your grandparents, you see parents work hard, and then all of a sudden you watch the television and you're seeing someone who looks like your grandad or looks likes your uncle Earl...and they're being sent back even though they came here when they were four", Ms Brown went on.
"As a 40-year-old, where I've lived in Britain all my life, I'm very proud to be black British, it really did hurt that we're still challenged by what we are, and who we are in this country", she said.