'We should be respecting these people': Former consultant condemns Tories 6% offer for doctors
14 July 2023, 14:57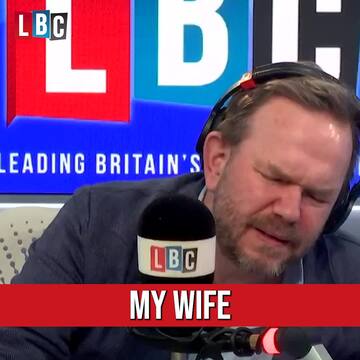 Retired consultant condemns Tories for 6% pay offer
Following the proposal of a 6% pay rise for doctors on Thursday, this retired consultant told James O'Brien that the offer is "effectively a pay cut".
In a discussion with James O'Brien on the 6% government pay offer for doctors proposed along with public sector pay increases on Thursday, Philip, a retired consultant, told James that the "consistent" message from the government has been that doctors are not "valued".
He began: "Every doctor will say with a heavy heart, nobody wants to be striking."
"They talk about this 6%, it's actually a real terms pay cut…they've effectively turned around and said we're giving you another pay cut, " he continued.
Philip went on: "You think of the emotional costs, the time away from things, the sacrifices, the effort that has gone into it."
"We're told consistently that to keep the best and the most wonderful bankers and investment people in the city you've got to uncap their bonuses because you've got to attract the best…
"But at the same time, you're cutting the wages of our consultants, of the junior doctors, of our best in the healthcare system."
READ MORE: Back on the picket line: Junior doctors' strike enters second day after union rejects 6% 'final offer'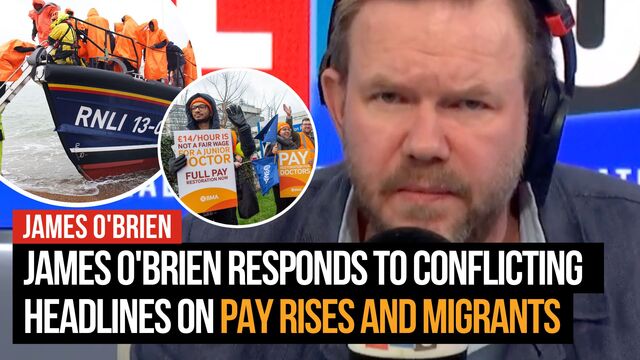 James O'Brien responds to conflicting headlines on pay rises and migrants
READ MORE: Desperate patients rip out teeth with bare hands and resort to glueing replacements in NHS dentist crisis
He continued: "Instead of staying in the UK, they are literally deciding to either leave…go to places that do value them, do care, or in many cases…just giving up on the NHS."
"It's like going into a war zone…it's a strain every day, it's grinding, it's worn people down, people are burnt out.
"This isn't a job where you turn up and see nice things, you often see really traumatic things…we should be respecting these people, we should be showing them 'we need you'".
Philip went on the condemn the Tories, saying that the current government is the "worst I can ever remember".
"They value Russian oligarchs and rich people...doctors and nurses? Nah, sorry mate," he concluded.