Right-wing politicians believe they should 'hold the reins of power' over NHS, argues James O'Brien
5 July 2023, 14:27 | Updated: 5 July 2023, 15:11
James O'Brien outlines why right-wing politicians believe they should have power over NHS
James O'Brien speculated that right-wing politicians would prefer a "supermarket of treatment", where "the more you pay, the more you get".
As the NHS marked it's 75th anniversary on Wednesday, James O'Brien warned that the UK would be in for a "fairly horrible shock" if the health service doesn't make it to it's 100th anniversary.
James said: "When a country is slowly-baked, they don't question the way things are and, in America, the idea that you could have a health service in some way similar to ours is routinely derided by right-wing politicians as socialism, even by the more excitable ones as communism.
"The funny thing is, it is socialism in a way. It is publicly owned, which is why certain political ideology hates it so much... they think it should belong to them and the rest of us can jolly well pay if we want to access it.
"The idea that somebody paying a tonne of money in tax, if they are in fact doing so, should be subsidising the healthcare of you and your children sticks in the craw of the people who hold the reins of power and have held the reins of power in this country for the best part of a decade and a half."
READ MORE: Morale in the NHS is at an all-time low says NHS hospital boss, as it turns 75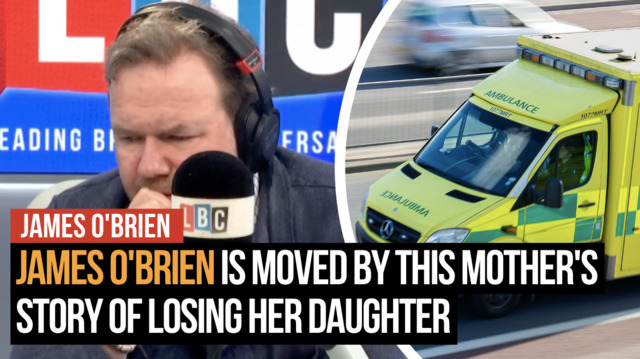 Emotional caller shares how the NHS cared for her daughter
He continued to further his point: "They'd love to see it as a supermarket of treatment, where the more you pay, the more you get and the quicker you get it."
"The idea that the great success of 20th century is wealth persuading the people to use their votes to protect the interests and advance the interests of wealth.
"You think that's a bit too pithy... have a look around and ask yourself in whose interest people cast their votes for the current lot in power or, of course, for the imposition of economic sanctions on ourselves after 2016."
READ MORE: 'We'll meet the needs of the next generation': NHS chief hails 75th anniversary but admits challenging future lies ahead