James O'Brien's damning questioning of corners of the media desperate to stay silent on slave trade
29 March 2023, 13:52 | Updated: 30 March 2023, 06:22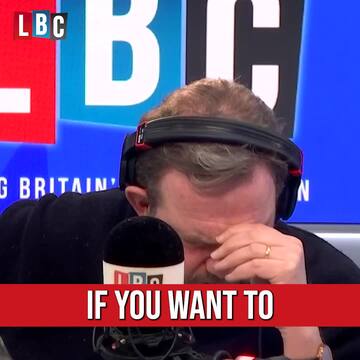 James O'Brien questions logic of those who want to ignore Britain's role in slavery
James O'Brien scrutinises the idea that acknowledging Britain's role in the slave trade is "a desperate attempt to make us feel ashamed of British History".
James O'Brien responded to a caller, who said the slave trade should be taught in the education system in the same way the Holocaust is, saying "there it is really, why on earth would it not be taught?".
The caller had suggested it was as a result of guilt but James saw that as a poor excuse to not learn about the history of slavery: "It's not you it's not your uncle Bob... it's nothing to do with me, I haven't got a plantation in Barbados, why would I be feeling guilty?"
This comes after The Guardian publicly apologised for its founder's links to the slave trade.
James referred to a Daily Mail headline: Imagine the mortification at the citadel of woke! But The Guardian wants to drag us all into its pit of shame
READ MORE: Slave trade history 'should be taught as widely as Holocaust', says Prince Charles
The Scott Trust, which owns the Guardian has said it will dedicate millions to descendant communities linked to The Guardian's 19th-century founders.
The Guardian, originally called the Manchester Guardian, was founded in 1821 by John Edward Taylor, a cotton merchant whose father had also worked in the textile industry.
James said: "The Daily Mail has told us this is all a desperate attempt to make us feel ashamed of British History."
He mocked the stance: "So you're never going to mention the Second World War again then or Winston Churchill, we're just forgetting about that, we are forgetting all about, let's never mention 1966 again?
"Or is it just the stuff that went on in the past that has delivered the epic inequality that the country is still in hock to that you want us to stay quiet about," James wondered.
READ MORE: 'I don't know': Dominic Raab fails five times to say how many barges available to house migrants
READ MORE: James O'Brien dissects Sunak's crackdown on 'antisocial' tenants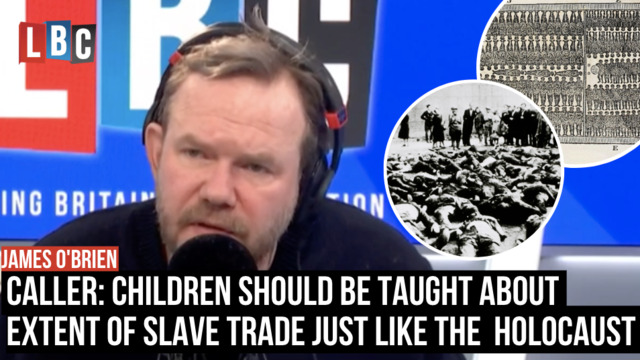 Caller Josh stresses the importance of teaching children about the slave trade at school