Callers change James O'Brien's mind on abolishing triple lock pensions as debate continues
13 September 2023, 13:48 | Updated: 13 September 2023, 14:32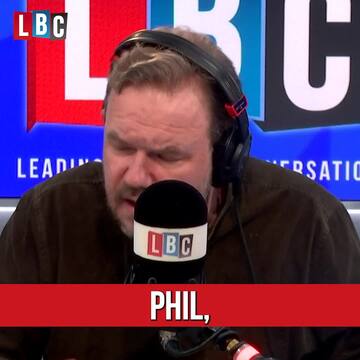 James O'Brien callers change his mind on triple lock
As treasury officials mull over a "one-off break" from the pensions triple lock, James O'Brien debates whether the scheme should be scrapped.
"I think boomers in particular have had it easier than any other generation in the history of the United Kingdom," James O'Brien began.
"That generation where you had a lovely relationship between income and mortgage...you had a much more effective NHS, you probably had more faith in the police force, was it Harold Wilson who said 'You never had it so good.'"
With James' monologue he did accept that this did not mean that boomers had not struggled, or "put in a shift," but, he claimed, they "did have it better than anybody else."
This soliloquy came with his support for scrapping the pension triple lock scheme.
However, later on after speaking with callers, he changed his mind.
Speaking to caller Phil, James acknowledged that Phil had made a "brilliant point."
He continued: "It's all very well talking about that boomers possibly had it easier in one way, in terms of the relationship between income and outgoings...
"But if you abolish this now, future generations who are not going to be as well prepared for retirement will also be the ones that lose out."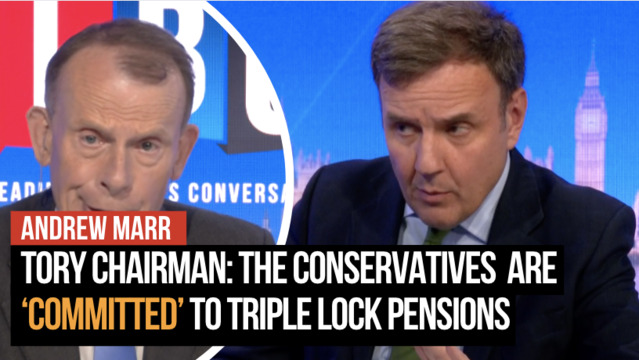 Tory Chairman Greg Hands responds to questions on the triple-lock
Debate around the continuation of triple-lock pensions has grown in the last week after the Conservative and Labour parties' refusal to remove the scheme from their manifestos.
Tory Chairman Greg Hands told LBC's Andrew Marr on Tuesday that the Conservative party is "committed" to the triple-lock formula but noted that he would not "pre-empt anything that might be in the Autumn statement or fiscal statements beyond that."
Treasury officials are discussing a "one-off break" from the pensions triple lock that would save £1bn by preventing an 8.5% increase in the state pension next year.