Israel's current response will only 'strengthen' Hamas by rearing Gazans who seek revenge warns this James O'Brien caller
13 October 2023, 16:14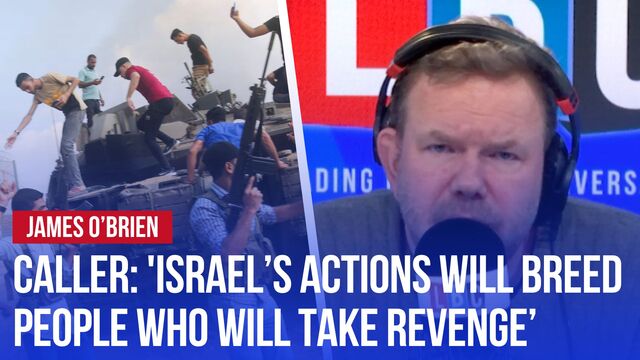 The 'best contribution to a phone-in' James' listeners have heard
With civilians fleeing northern Gaza in accordance with an Israeli warning to move south, this caller draws upon evidence from Boko Haram proposing a worrying prospect for the future of the conflict.
Caller Usman began by telling James that his point was "beyond law or humanitarian consideration or human rights".
Noting his childhood growing up in Nigeria, Usman asserted to James: "Boko Haram, started in my backyard and I have spent the last 15 years or so studying the group".
Continuing he added: "The United Nations report that was published in 2017 found that of Boko Haram fighters who joined the group after the war had started, 71% joined because of human rights abuses by state forces against them".
Repeating the staggering figure that "71% of the fighters" had requested membership in the terrorist organisation due to human rights violations, Usman unpacked the concerning figure to James.
If Israel "unleashed horror on the people of Gaza," Usman noted, "You end up killing masses of civilians".
Usman noted this action would result in "large numbers" of civilian deaths meaning "the only Gazans that you would leave would be people whose life mission would be to revenge what you did on their families".
READ MORE: Anti-Semitic hate soars in London as police vow to stop 'celebrations of terrorism or death'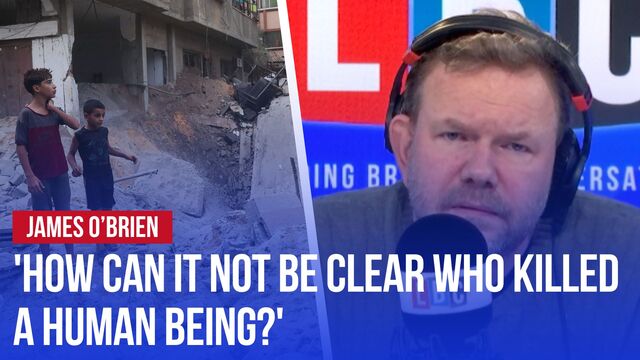 James O'Brien ponders who is actually responsible for the 13 hostages killed by Israeli airstrikes
Ultimately, Usman argued, that Israel's actions would end up "strengthening Hamas" because "a mass casualty in Gaza is going to precipitate recruitment and a new generation of young people whose mission would be to take revenge."
Read more: 'Prove you stand against violence': Antisemitism campaigners slam 'cowardly' decision to not light up Wembley for Israel
Hypothesizing over future prospects of the conflict, Usman told James: "Unfortunately, we might see something even deadlier in the future.
"I don't think going into Gaza and conducting indiscriminate operations is going to help the situation.
Read more: Israel orders evacuation of 1.1m people from northern Gaza within 24 hours as Sunak urges Netanyahu to protect civilians
"If Israel's mission is to ensure peace in its country, I think it is better for them to pursue a different approach than going into Gaza and committing what you and I fear".
The UN has said the Israeli military has given 1.1m Gaza residents 24 hours to move amid warnings it could cause 'devastating humanitarian consequences'.
The evacuation notice issued on Friday morning has reportedly sent panic through civilians and aid workers already struggling under intense Israeli airstrikes.