'Any dog can be triggered': Father shares horrifying moment he witnessed family dog attack his 5-year-old daughter
11 September 2023, 14:15 | Updated: 11 September 2023, 14:28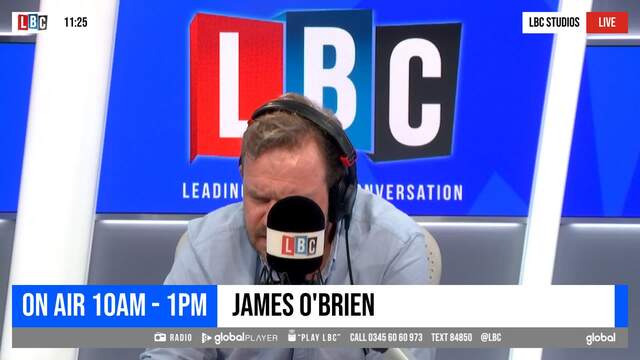 'Any dog can be triggered': Caller shares tale of family dog attacking his daughter
James O'Brien hears from a caller who says XL Bullies are not the only dogs capable of attacks, amid calls to ban the breed.
The conversation comes after the Home Secretary responded to a dog attack of an 11-year-old girl.
"This is appalling. The American XL Bully is a clear and lethal danger to our communities, particularly to children," Suella Braverman wrote on social media.
Caller Martin told James: "Our family dog attacked our daughter a couple of years ago now. My daughter was about five, the dog was, what I'd describe as 'great with kids'. You know, docile, nice - it's a Staffy (Staffordshire Bull Terrier) Whippet cross."
Going on to explain the attack, he said: "The dog was sat next to me on the sofa at home, which could have been part of the problem and my daughter approached the dog, like she does all the time to give it a cuddle. And she sort of made a high pitched noise.
"The dog's name is Rio, she sort of went to the dog, 'Rio!'. And he approached her face... this dog launched into an attack, snarling, bearing teeth. [He] bit her in the face."
The father said his child had a good relationship with the dog before the attack. He told James that she and her friends had even played dress up with the family dog with no problems.
"A tooth went through her top lip, another tooth went through her bottom lip. It wasn't a snap, it was a sustained attack, it was awful," he continued.
READ MORE: XL bullies explained: How dangerous is the breed, and will it be banned after Birmingham dog attack?
"I was stunned, my head could not compute what it was seeing, because it's the family dog!"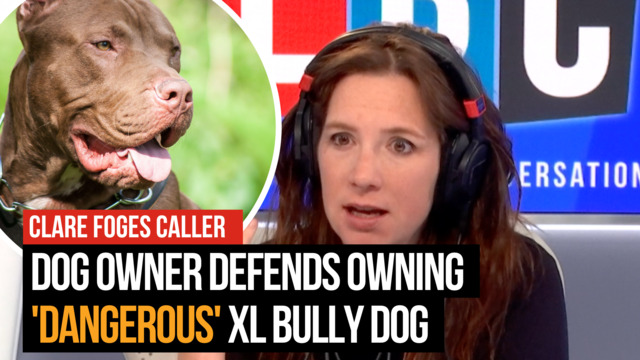 XL Bully dog owner says chihuahua's are more dangerous
Martin concluded: "What I took from this, is any dog can be triggered, I don't care how much you trust that dog."
James pointed to how this reflects the flaw of banning certain dog breeds but said: "No one is going to ring up and say ban all dogs."
The caller agreed, revealing they've still got the dog.
"You kept the dog? That's going to surprise a lot of people," James asked in shock.
READ MORE: 'Clearly something needs to change': Keir Starmer calls for action against XL Bully 'devil dogs' after attacks
Explaining his stance, the caller said: "Yeah, I mean I lost a little bit of love for that dog that day... I can't look at the dog the same way really but my daughter forgave the dog straight away."
Imagining the situation happening to his own daughters James said: "I think if big dog went for my daughter that's sayonara."
The caller maintained his logic, arguing: "There's no more chance of my dog attacking my child again because he's already done it. I think the chance is the same whether or not he's done it already."
Martin also explained how the family had put in new measures around their dogs behaviour as well as discussing the dog attack with a Vet.