'It might be up there with the industrial revolution': James O'Brien discusses the risks attached to the uptake of AI
19 May 2023, 13:42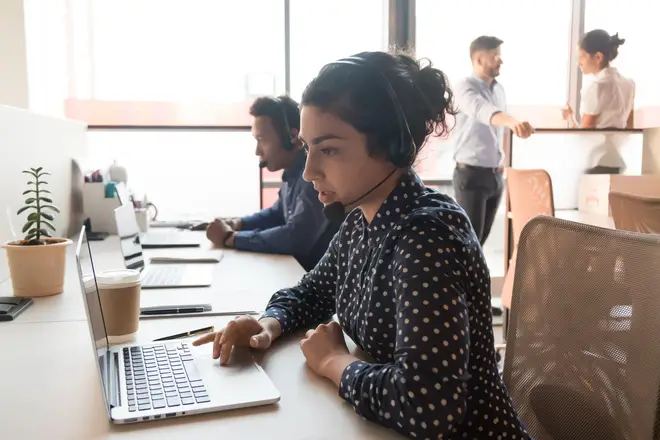 A caller who works in the data technology and artificial intelligence industry talks to James O'Brien about the "massive social change" that will come about from these technologies.
Following the news that BT will axe up to 55,000 jobs by 2030 as it pushes into AI, caller Chris began by telling James: "I do work for one of these companies that are democratising the technology."
He described artificial intelligence as requiring "a very specialist skill set to deploy" and said there are "very few people that can actually do it."
Chris admitted: "There are lots of initiatives trying to close that gap." However, the reality is "that if you removed 10,000 jobs tomorrow those people are not going to go and get AI and data jobs."
He added: "The income inequality we already have is going to rise and that's the worry."
Listen and subscribe to Unprecedented: Inside Downing Street on Global Player
BT will cut up to 55,000 jobs by the end of the decade, with nearly a fifth of those replaced by technologies like artificial intelligence, in an effort to become a "leaner" business, the company said.
James went on to say: "The overall reduction in work, apart from jobs where it's actually cheaper to use a human than use AI, is going to be none existent at some point. What's the most positive potential future here? I can't see it."
Read More: BT to replace 10,000 workers with AI as part of wider cull of up to 55,000 staff in bid to slash costs
Read More: 'Guardrails' will be put in place to regulate growth of AI, vows Sunak
Chris responded: "I think it's more nuanced than that."
To which James then jested: "You're just going to go to Panem- that city in the hunger games where all the rich people live."
Expanding, Chris said: "There's always that worry through social media sensationalism that AI is going to be bad and wrong- ultimately we need a government that understands. Because either way we look at it it's the next big development of our time."
Listen and subscribe to Full Disclosure: Evie Meg
James agreed with this point: "It might be up there with the industrial revolution, it's a massive social change which you would hope we might have some safeguards against.
"But, I don't know if you're being naive when you imagine an alternative to companies being able to prioritise profit over anything else. What would you do if you were completely cynical and wanted to be on the right side of history."
"I'm conflicted" Chris admitted.
Read More: Semiconductor industry given £1bn boost in plan to reduce reliance on China