Keir Starmer vows Labour won't block Rishi Sunak on law forcing offenders to face victims' families in court
22 August 2023, 14:25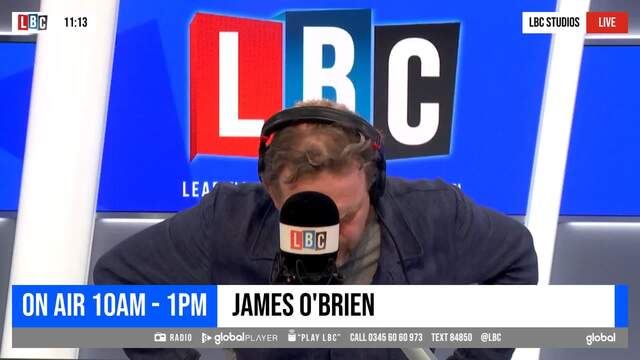 Sir Keir Starmer pressures Rishi Sunak to introduce new law forcing offenders to face victims' families in court
Sir Keir Starmer told James O'Brien that the government would face "no blocks" in implementing a new law that would ensure offenders appear in court.
Sir Keir Starmer has vowed to put pressure on the government to bring in a new law that would ensure offenders appear in court.
This comes after Lucy Letby failed to face her victims' families on Monday when she was given a whole life order for murdering seven babies and trying to kill six more.
The father of twin boys, who Letby tried to murder, said the killer nurse's alleged refusal to appear in court was a "slap in the face".
READ MORE: 'Lawful enforcement' may be used to compel Lucy Letby to attend sentencing as victims' families call for change in law
Keir Starmer told James O'Brien: "I think if we just think for a moment to think about what these families have been through... I can't even imagine the ordeal that they've been through and to be denied that defendant actually facing justice at the final stage of sentencing hurts them deeply.
"Therefore, I don't think it's enough for politicians or lawyers to say, 'I'm sorry, nothing can be done'.
"When I was Director of Public Prosecutions I met no end of people who told me, when we had a problem trying to improve victims' rights, nothing can be done, don't change it Keir it's been in place a long time - nearly every one of those cases we change things for the better."
The Labour leader acknowledged: "I'm not going to pretend there's an easy answer James, but there are answers, there's options.
"We said to the government, back in April 2022, change the law, bring forward a proposal to ensure that defendants do face justice. We will look at the proposals and support them - there's no block here for the government."
READ MORE: Keir Starmer clashes with Sadiq Khan over Ulez as he insists there are 'other ways' to cut pollution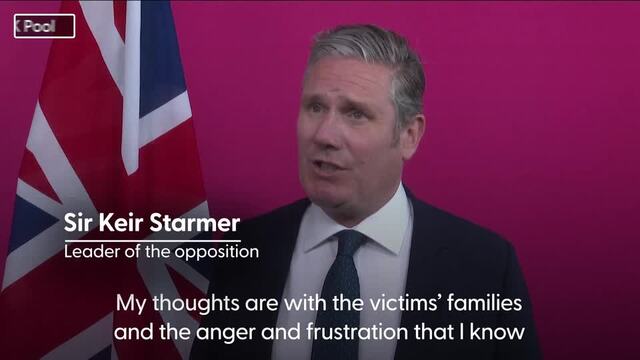 Sunak and Starmer react as Lucy Letby given whole life order
Sir Keir continued:"I'd say more openly to the government, if you bring forward a proposal to change the law on this, it will have Labour's support and we can do this very quickly. Stop talking and start doing."
James queried: "Why has it become a thing with your DPP hat on, why hasn't it been a conversation for years?"
The Labour leader responded: "I think there's been higher profile cases more recently, I also think that for many years the criminal justice system was seen as a straight fight between the prosecutor and the defence with the victims having a walk-on part, I felt that was wrong.
"Over the years, what we've been trying to do is ensure that victims and their families have a proper role. So this is evolving, but this one needs fixing and it's very hard to explain why the government is dragging its feet.
"It's almost as if they've run out of road, run out of energy and they don't have the wherewithal to govern any more."
READ MORE: Keir Starmer says he 'wouldn't have been able to study law' if he were growing up under Rishi Sunak's government