'What is wrong with these people?!': James O'Brien blasts Boris Johnson and his supporters
22 March 2023, 11:42 | Updated: 23 March 2023, 14:06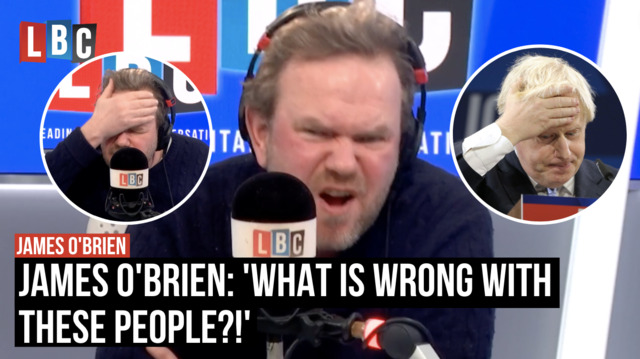 LBC: James O'Brien's obliterative monologue on Boris Johnson and his supporters
James O'Brien delivered a fresh and fierce takedown of Boris Johnson and those who have continued to defend him over Partygate.
In the obliterative monologue, James O'Brien declared the Johnson backers were "half-wits and morons".
"You go back to his school days and remember his headmaster writing to his dad to tell him Boris Johnson doesn't seem to think that he should be required to follow the same rules as everybody else. Just think about that", James said.
"Could you have had a worse person in charge of a pandemic where following rules, following guidance, was our only real opportunity to resist the full ravages of a disease that could kill millions?" he asked.
James also condemned the former Prime Minister's intention to vote against the Windsor Framework - Rishi Sunak's "desperate and imperfect attempt to clean up some of the mess made by the deal that Boris Johnson said was oven ready".
He ripped into the "Russian doll of dishonesty" built up by Boris Johnson, saying the people defending him "admit to being stupid, gullible, supine, sycophantic and part of a project that has damaged our country in ways that we'll still be measuring in ways to come".
"Here we are still having to process, explain, and deal with Boris Johnson's lies. He lies like the rest of us breathe! He lies like the rest of us drink and eat!" James exclaimed.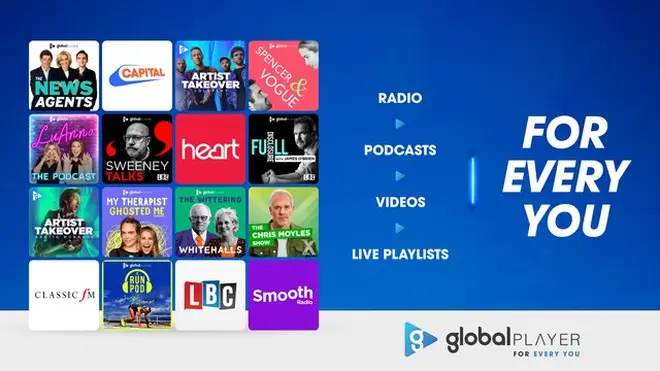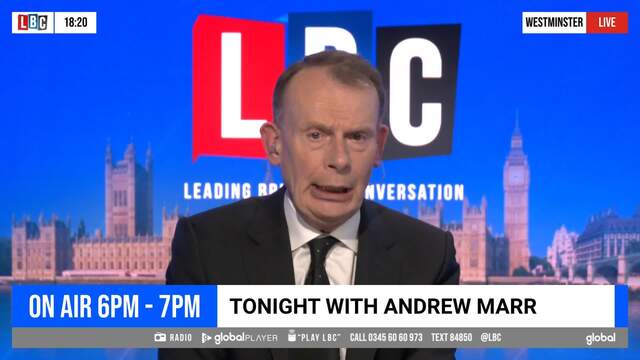 Andrew Marr's excoriating monologue on Boris Johnson's Partygate defence
James mentioned Jacob Rees Mogg, Nadine Dorries, and Lord Moylan among a list of Johnson supporters, adding the former Prime Minister had "rendered the House of Lords a repository for idiots and cronies".
"What is wrong with these people? What is wrong with them?!" he asked.
This comes as Boris Johnson is due to face the Privileges Committee later today over Partygate.
He previously said that "there is no evidence at all that supports an allegation that I intentionally or recklessly misled the House".
READ MORE: Read it in full: Boris Johnson's Partygate defence revealed