James O'Brien and police officer unpick Sunak's rationale behind anti-social behaviour plans
27 March 2023, 14:41 | Updated: 27 March 2023, 14:44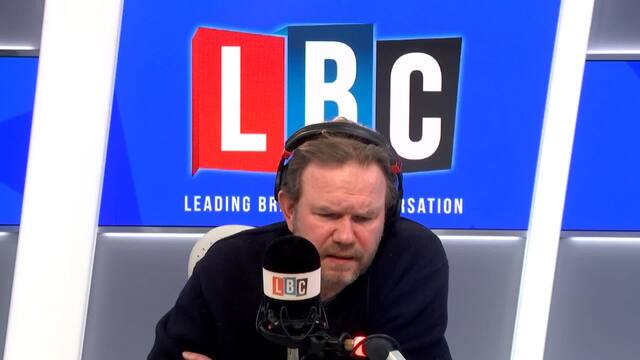 Police officer helps James O'Brien realise motivations for PM's anti-social behaviour plans
After a police officer says he hasn't seen a nitrous oxide canister on the streets in two years, James O'Brien has a feeling that Rishi Sunak may be clamping down on them for political reasons.
Clive in Hartlepool, a police officer of 20 years, told James O'Brien: "We ask our communities all the time what the issues are, what the problems are, and I cannot remember anybody ever saying, 'oh these balloons as they're called, are an issue'. They're just not."
"I've never seen one on the streets for two years", he added. "It's crackers! We don't stop kids with these things on them. It just doesn't feature in our jobs."
"It used to did it?" James asked, and the officer confirmed that "a couple of years ago it was a bigger thing" in the North East.
READ MORE: Laughing gas to be banned as government plans crackdown on anti-social behaviour
"Maybe you've just cracked it, maybe the problem is more or less over," James said.
Reaching his conclusion James went on: "He's announced that he's clearing it up to people who aren't really paying attention like you are, and therefore elections come May, he'll turn around and say, 'I bet you don't see any of those canisters on your street anymore do you?', and we'll all go, 'Nice one Rishi! Thanks for that mate, here's my vote.'"
"Absolutely. The man's a genius," Clive agreed, prompting a shout of laughter from James.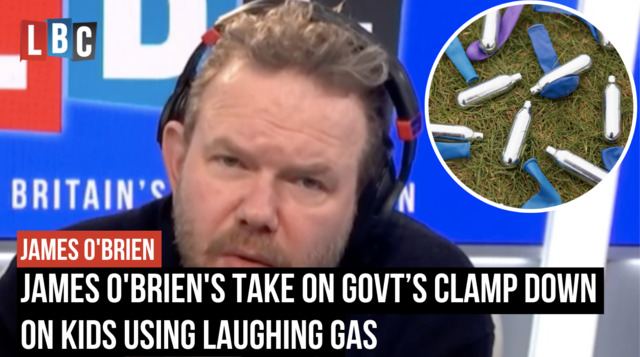 James O'Brien gives his take on the government's plan to clamp down on kids using laughing gas