'Would I ever have been told?': Brother of murdered Daniel Morgan raises questions after files found locked in safe
11 May 2023, 11:15 | Updated: 11 May 2023, 11:25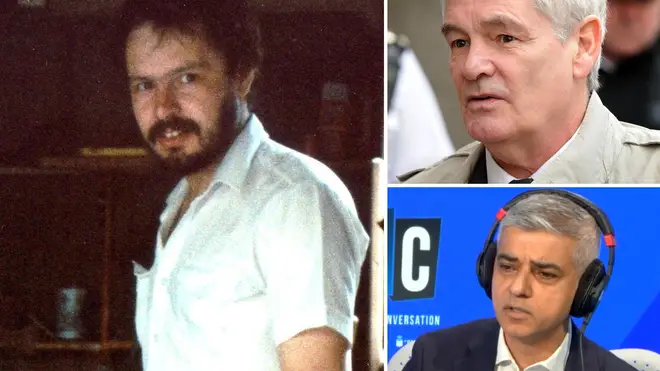 The brother of murdered private investigator Daniel Morgan has accused the Metropolitan police of 'hiding information for institutional benefit' after files were found locked in an old safe at Scotland Yard.
Alastair Morgan, speaking to James O'Brien on LBC this morning, said he wasn't surprised by the revelation because it was a 'repetition' of the kind of behaviour 'directly criticised' by the Daniel Morgan Independent panel report that found the Met was 'institutionally corrupt' - a claim rejected by the force and then Commissioner Cressida Dick.
Mr Morgan said he only learned of the files after being approached by a journalist seeking a comment the day before Scotland Yard officially confirmed it.
"If this journalist hadn't been probing and looking into this… I have to ask myself the question would I ever have been told about this?" he said.
Read more: Sadiq Khan left 'speechless' after Daniel Morgan files found in locked safe
Read more: Daniel Morgan files found in locked cabinet inside Scotland Yard 'next to senior officer's desk'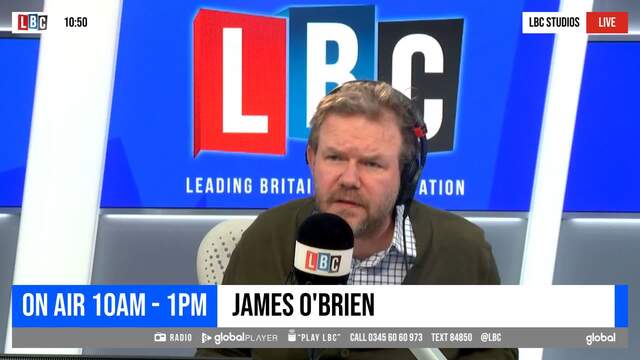 Alastair Morgan, brother of slain private investigator speaks to LBC
"What shocked me and angered me about this was that it's a repetition of the kind of behaviour directly criticised [in the report]. The hiding of information for institutional benefit. Covering up or lying."
Sadiq Khan told James he was left "speechless" after learning the files had been locked in the safe that hadn't been touched for several years. The London Fire Brigade had to be called to break it open, according to reports.
The Metropolitan Police apologised to the after documents relevant to the inquiry were discovered in a locked cabinet in New Scotland Yard that had not been used for a number of years.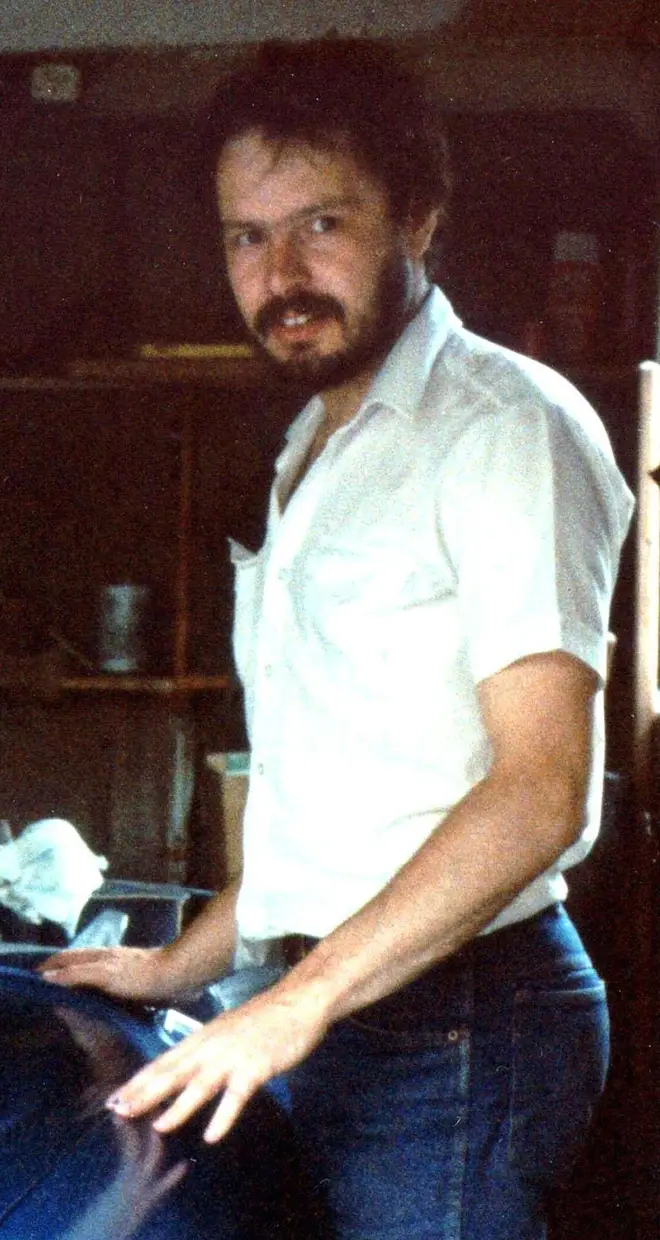 A total of 95 pages of material should have been disclosed to the Daniel Morgan Independent Panel, which was set up to look into the case and published its final report in June 2021, the force said.
A further 71 pages were identified that would have been provided to His Majesty's Inspectorate of Constabulary and Fire & Rescue Services (HMICFRS) as part of its subsequent inspection.
Daniel was killed with an axe in the car park of the Golden Lion pub in Sydenham, south-east London, on March 10 1987, and a string of unsuccessful investigations into his death have been mired with claims of corruption.
An independent panel set up to look into the case published a scathing report in June last year in which it accused the Met of "a form of institutional corruption" for concealing or denying failings over the unsolved murder.
Assistant Commissioner Barbara Gray apologised on behalf of the force to Mr Morgan's family.
"We fully acknowledge how unacceptable and deeply regrettable this situation is," she said.
"We are working to understand what has taken place and any impact. We apologise to the family of Daniel Morgan and to the panel."
The Met said its assessment found there are no evidential documents that relate to criminal investigations into the murder.
However, the Police Inspectorate has agreed to review the documents and the Met's assessment of them.
The Met added that it remains in discussions with the Independent Office for Police Conduct.
In a statement yesterday, Mr Morgan's family said they were "not surprised" by the news.
"We, the family of Daniel Morgan, are not surprised by this latest revelation concerning the Met and its handling of this whole sorry saga over the 36 years since Daniel's murder in March 1987," the statement said.
The family said there has been "no explanation" for why it took the Met four months to tell them about the documents.
"We were informed last night - by way of a letter from Assistant Commissioner Barbara Gray - that these documents had been 'stored in a locked cabinet at New Scotland Yard following a handover between senior officers in 2014' and accessed only when 'the Met forced entry into this secure storage' in January 2023," the statement said.
"No explanation has been forthcoming as to why it took the Met over four months to inform us of this development. In the circumstances, we consider we are entitled to ask whether the information has come to light only because, as we understand it, the media had already got hold of the story.
"What we see here is precisely the kind of conduct that was identified as institutional corruption in the Panel's June 2021 report; it appears that the Met's first objective remains to protect itself, concealing its failings for the sake of its public image and reputational benefit."