'Disgusting policy enacted by disgusting people!': James O'Brien blasts govt ministers' migration 'lies'
11 May 2023, 14:49 | Updated: 11 May 2023, 16:25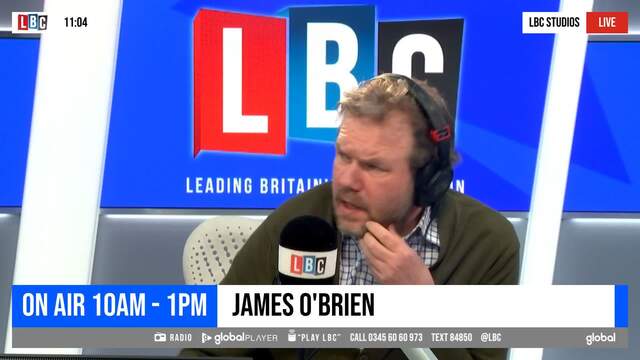 James O'Brien responds to government rhetoric on migration
James O'Brien showed no mercy as he ripped apart the lies pushed by ministers on migration.
In the obliterative monologue, James O'Brien started by saying that "it is frankly incredible that a government minister can go on national television or national radio and lie".
"We live in a country now where senior members of government will look down the barrel of a camera and lie through their teeth", he said.
James clarified that this was not about "being economical with the truth, or dodging questions, or spinning, or embellishing or talking out of time in the hope that the interview will end', but instead "lying through their teeth about demonstrable and completely legible policy".
He then played a segment from Immigration Minister Robert Jenrick's interview on Tonight With Andrew Marr, where he said that a significant number of migrants crossing in small boats and causing a "burden to the British state" were young and fit men.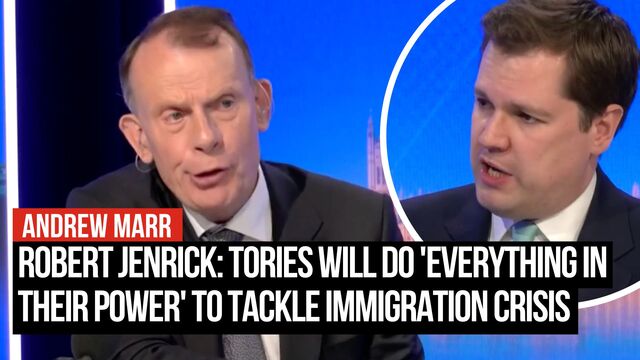 Robert Jenrick: Tories will do 'everything in their power' to tackle the immigration crisis
James was quick to point out that men of working age are "by far the most likely to be able to go out and get a job and start paying taxes - if they were allowed to", and therefore they couldn't be the greatest "burden" on the state.
READ MORE: Channel migrants are often 'lower-skilled people' and represent 'burden on the British state', Robert Jenrick tells LBC
He added that the minister had also lied to Channel 4's Krishnan Guru-Murthy about the Geneva Convention and international law on refugees.
James highlighted that ministers are now trying to fill NHS staff vacancies "by offering up liberty of mobility or whatever they want to call it, saying to people 'no you actually you can come here because we've run out of people in that line of work as a consequence of telling everybody else to go home in 2016.'"
He added that the number for net migration continues to rise above half a million, consisting of international students and people from India, Nigeria, Ukraine and Hong Kong.
READ MORE: Suella Braverman says 100 million refugees could claim asylum as she unveils controversial migrant crackdown
"I don't know how gammony you are listening to this...but if you thought that the presence of foreigners in this country was the reason why your own existence was so desiccated and unhappy, and you voted in 2016 to cut the numbers of foreigners coming into this country.
"I'm not going to go so far as to say that I feel sorry for you, because you're clearly not worthy of my sympathy", he swiped.
"But there is an irony, isn't there, in you ending up living in a country where more people are coming from overseas than ever before", James jabbed.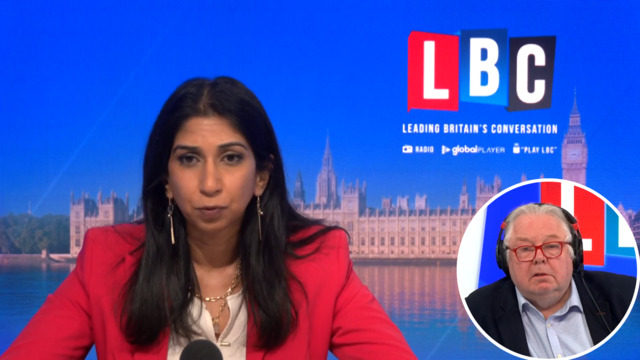 Home Secretary quizzed on Jenrick's illegal migration comments
"You've got over half a million in net migration, you've got lies from the Immigration Minister, you've got the worst sort of divisive culture war posturing from the actual Home Secretary, you've got an Opposition largely missing in action", he continued.
He said it leaves "people like the head of the Church of England, the head of state, and the head of the army... to describe what is actually true": "This is a disgusting policy being enacted by disgusting people who are lying to you with a casualness that I have not seen before."