'It is deeply offensive': Soldier expresses his discomfort at Grant Shapps appointment to Defence Secetary
31 August 2023, 12:14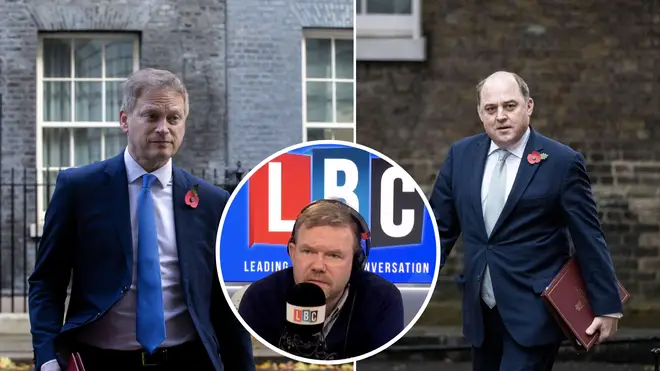 This caller vents his frustrations at Grant Shapps's appointment to Defence Secretary, telling James O'Brien the move has "cut pretty deep."
Cameron in Gloucestershire, currently serving in the military, expressed his discomfort in Grant Shapps's appointment to James O'Brien.
He began: "I work with people who put service and country first, integrity and respect is core values to everyone in the armed services, this new appointment...it has cut pretty deep."
Cameron noted Mr Shapps 'background', later telling James O'Brien that he "wouldn't want to work with that individual" asking him "Would you trust him?"
Mr Shapps' has held five different governmental positions in the last year, ranging from Transport Secretary under Boris Johnson to the Chairman of the Ukraine All-Party Parliamentary Group, a role he held for only one day.
He was previously criticized for his involvement in covert business deals, selling get-rich-quick schemes under the false name Michael Green.
READ MORE: Grant Shapps replaces Ben Wallace as defence secretary after warnings world becoming 'more insecure and more unstable'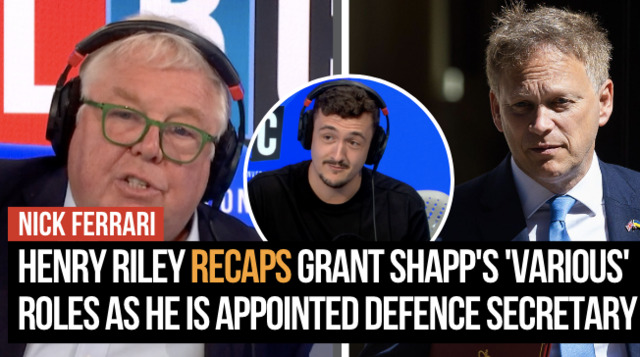 Henry Riley gives a run down of Grant Shapp's government roles as he is appointed Defence Secretary
READ MORE: Police to be handed new powers to sack rogue cops faster
Cameron went on, pointing out "another problem altogether", the quality of the cabinet "in general."
He asked James: "Who else do you prefer?" before noting that he is "glad" Suella Braverman, current Home Secretary had not been offered the role.
James thanked Cameron for offering a "shining perspective" exclaiming: "It feels like an insult to the armed forces."
Cameron responded: "I hope if there are any of my colleagues listening right now that they feel in any way better about this for having heard it from one of their own."
He concluded: "It is deeply offensive."
Grant Shapps has replaced Ben Wallace who has held the post since 2019, having first served as an Officer in the military.
The appointment comes following Mr Wallace's formal resignation on Thursday.