Mental Health Crisis Team worker's chilling warning - 'there will be deaths' if police absent from mental health calls
30 May 2023, 12:19 | Updated: 30 May 2023, 12:24
Mental Health worker explains what will happen if police stop attending crisis calls
"There will be deaths!" Mental Health professionals' stark warning if the police stop attending people in crisis.
Speaking to James O'Brien this caller, who works in a mental health crisis team, warned there would be deaths as a result of stopping police officers attending mental health calls.
Jennifer from Guildford told LBC top cops "need to speak to mental health professionals," warning she often deals with "dangerous incidents where the police need to be called."
Read more: 'Lives at risk': Fears over Met plan to stop attending 999 calls linked to mental health
Read more: 'There has to be a line': Crime correspondent asks why it's the police's job to respond to mental health emergencies
Pointing out the dangers faced by mental health workers, Jennifer revealed one of her colleagues had been stabbed in front of two police officers and two social workers during a planned mental health assessment.
"We have got no powers to enter anyone's home," Jennifer said explaining mental health workers needed police present with them to help them carry out their jobs.
"If there are no police officers then you will end up with hospital security, they have no legal powers,' the caller explained as she set out the lack of ability within the mental health services when it comes to detaining someone against their will.
"You're going into a very risky situation at times, people concealing knives, drugs on the premises, family breakdowns."
When James asked the caller what would happen without the police her answer was stark: "There will be deaths! Either of a mental health professional or there will be other deaths."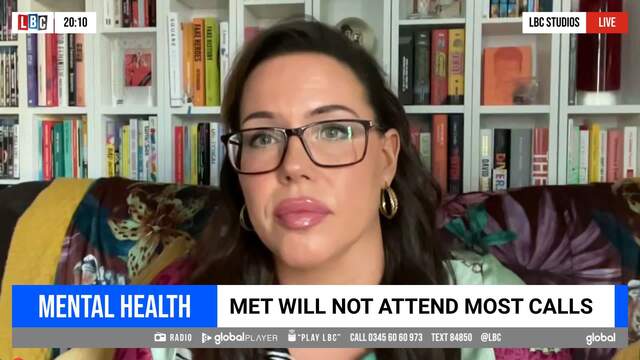 Natasha Devon: mental health calls 'not sustainable' for Met
Read more: 'Officer Naughty' says she has been made a scapegoat for Met Police failure to catch Wayne Couzens
Read more: Cardiff crash victim's aunt says nephew was arrested 'over 30 times but never charged' as she blames cops for death
The conversation comes after it emerged Metropolitan Police officers will not attend emergency calls if they are linked to mental health incidents from September.
According to reports, the force's commissioner Sir Mark Rowley has written to health and social care services to say police will no longer attend after August 31 unless there is a threat to life.
The move is designed to free up officers to spend more time on their core roles, rather than dealing with patients in need of medical help from experts.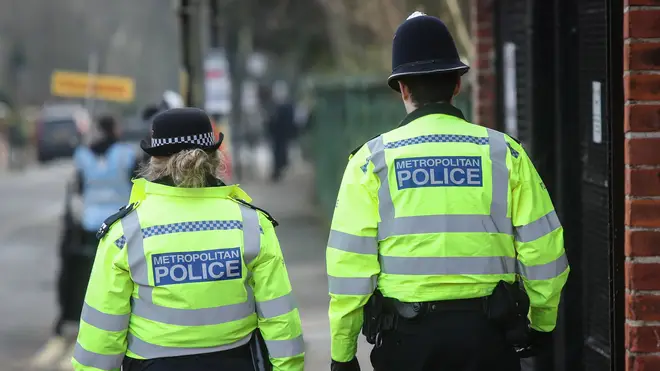 A statement from the Met Police to The Guardian said: "Where there is an immediate threat to life, officers will continue to respond.
"In the interests of patients and the public, we urgently need to redress the imbalance of responsibility, where police officers are left delivering health responsibilities.
"Health services must take primacy for caring for the mentally ill, allowing officers to focus on their core responsibilities to prevent and detect crime, and keep communities safe and support victims."