'It's recycled homophobia': Caller criticises Kemi Badenoch's proposed changes to the Equality Act
5 April 2023, 15:39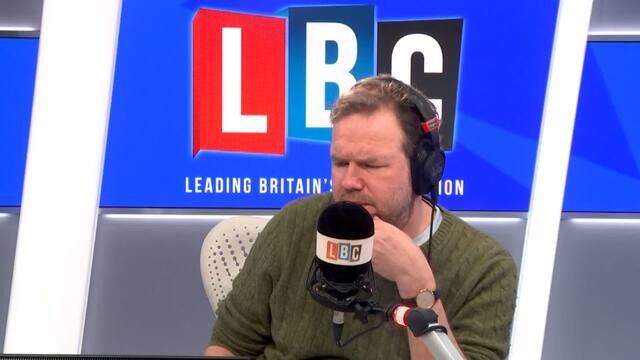 James 11 mono on transgender
This caller claimed Kemi Badenoch's law allowing organisations to bar trans women from single-sex spaces would put trans people "in danger."
Grace in Cambridge spoke to James O'Brien after Kemi Badenoch declared the changes that she wants to make to the official wording of the Equality Act, describing it as "recycled homophobia" which would put "trans people in danger".
Grace began by telling James that she "believed that trans women are women" and they should "have the right to use the bathrooms that women have used forever".
When asked how this policy would be policed, Grace said: "You can't - there are women that don't look particularly feminine, there are men that don't look particularly masculine."
The call comes after the Minister for Equalities Kemi Badenoch said she is considering a change to the Equality Act that would redefine sex to specifically refer to "biological sex," being the sex assigned at birth.
The changes would prevent trans women from using single-sex spaces such as hospital wards and toilets.
Grace question: "Are we saying that everybody has to go out and wear makeup and show their gender identity really confidently?"
Read More: 'I'm scared to be speaking about my normal right-wing views' in school year 11 student tells LBC
Read More: Trans women face being banned from single-sex Spaces under plan to make legal definition of sex 'biological'
"It shouldn't even be a question frankly because it's putting people in danger, I know this is an uncomfortable topic for you and it is for me as well, and as you can tell I'm quite emotional about it because it's recycled homophobia.
"And it's actually putting trans people in danger."
She concluded: "When Kemi Badenoch comes up with something like this it's a confected culture war."
Read More: James O'Brien lambasts 'ludicrous lobby groups' for 'pumping poo' into local rivers