James O'Brien alarmed at 'terrifying' prospect of govt ignoring scientific advice on carbon capture
30 March 2023, 12:35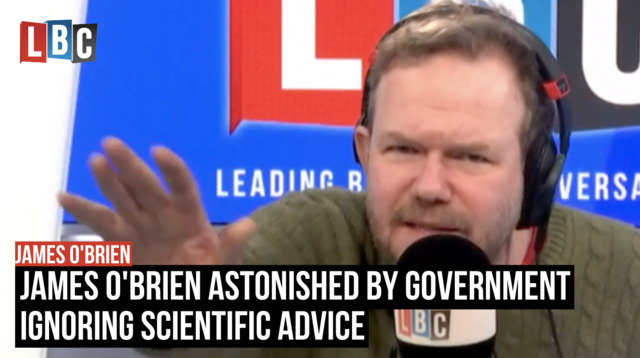 'That's terrifying!': James O'Brien astonished by govt ignoring scientific advice
One of the ideas in Grant Shapps' 'Powering up Britain' plan has left James O'Brien feeling uncomfortable as it isn't fully backed by scientists.
Mr Shapps, the Energy Security and Net Zero Secretary, wants to capture greenhouse gases and store them in the North Sea.
James O'Brien said: "Scientists say that it is interesting technology but probably not something that you should be relying on in the current circumstances."
"The UK government plans to defy scientific doubts - when did that sentence right there stop being terrifying?" he asked. "Brexit isn't it, probably."
"Oh great", he continued, adding that this is "the bloke that used to sell get-rich-quick schemes on the internet under a false name".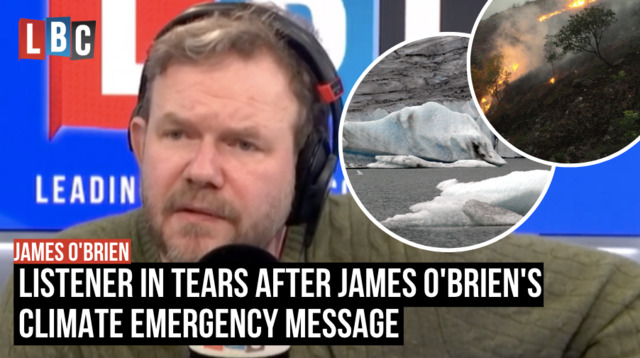 James O'Brien's climate emergency mono makes listener burst into tears
"We've got scientists queuing up to tell us that this isn't very good idea, and then in the red corner or the blue corner, or whatever it is it's not green, in that corner you've got Grant Shapps saying 'hey guys, roll up, roll up, roll up this one's great!'" James said.
"Good grief - six minutes after 10 and my head's already exploded!" he exclaimed.
READ MORE: Eat turnips not tomatoes: Environment Secretary tells Brits facing veg shortage as she warns of month of bare shelves
James likened it to a gamble in which Mr Shapps is "marching into a casino...and taking our future and our children's futures, and sticking it all on a big massive bet" contrary to scientific advice.
"The bet is that they'll come up with the technology that they need to assuage the impact of the policies they're introducing, which essentially involves setting fire to ever more fossil fuels and store it all in large caverns underneath the North Sea", James said.