James O'Brien enlightened by callers theory that we have now 'forgotten' how to protest
10 July 2023, 12:13
Caller suggests JSO generates such a visceral reaction because we now protest less
This caller shared his theory that we, as a nation, are so shocked by Just Stop Oil because we have got "too comfortable" and have forgotten "how to be radical".
James O'Brien heard from a caller who argued that in the UK we used to have "purpose" when we protested, but now "we've got a little bit too settled in our lives".
This comes after the shock and outrage that followed an assumed protest at George Osbourne's wedding and numerous sporting event interferences enacted by climate protesters.
Saturday's wedding of former Conservative Chancellor, Mr Osborne, and his bride, Thea Rogers, is believed to have been disrupted by a woman who came up behind the couple to throw orange confetti over their shoulders.
While this protest has been argued to have not been carried out by a member of Just Stop Oil, the group has disrupted Wimbledon, the Ashes, and Pride events recently.
The caller, Steve, said: "Protest wise there used to be a lot of strike action and protest, there was a lot more purpose about it."
Read More: Just Stop Oil deny woman who threw confetti at George Osborne and his wife at their wedding is a member of the group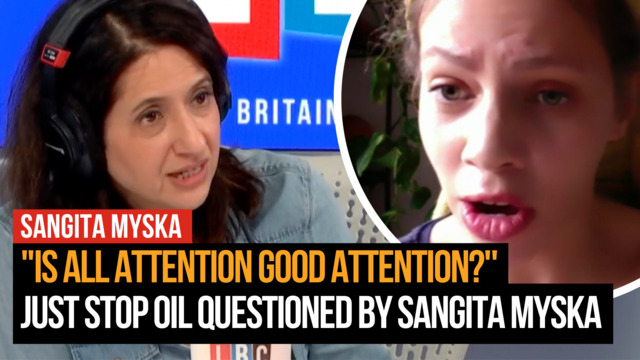 Just Stop Oil spokesperson gets heated
Read More: 'Plain horrible': Just Stop Oil slammed for confetti protest on George Osborne's wedding day
He said he thought the reason for this was that "we've just got a little bit too soft and a little bit too settled in our lives".
James was impressed by this idea saying: "Yeah! Complacent, complacency is why we're so shocked, that's a really good point."
"So we're so shocked by the protests now because we're so unfamiliar with the practice of protest."
Caller Steve responded: "We've lost how to do it, we've lost how to be radical - that's our trouble."
James said: "That's really interesting and of course, that's why the government is even more desperate to clamp down on the bits of protest that are still permissible and successful."
"Course I hadn't thought of it like that- I hadn't thought of it being the end of the process rather than the beginning."
Read More: Three Just Stop Oil protesters charged after disrupting two Wimbledon games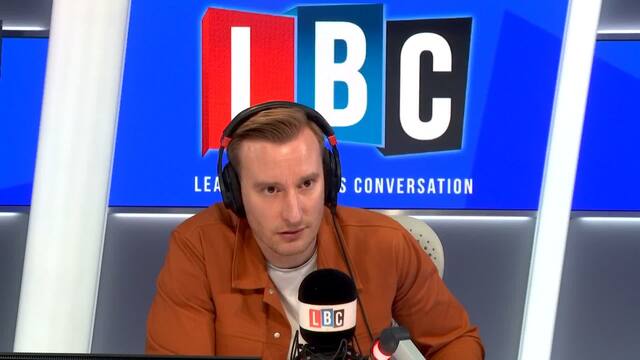 Just Stop Oil deny involvement with the protest at George Osborne's wedding