'Let the elderly accept their fate': Boris Johnson's view of Covid emerges as toxic government infighting revealed
1 November 2023, 00:32 | Updated: 1 November 2023, 00:35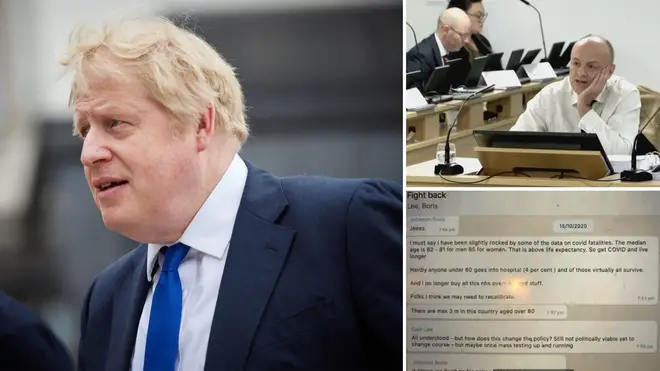 Boris Johnson said Covid was "nature's way of dealing with old people" and became "obsessed" with the elderly 'accepting their fate', the Covid inquiry has heard.
Notes from the Government's former chief scientist were shared at yesterday's meeting of the Covid Inquiry, which were described as a "bonkers set of exchanges".
Sir Patrick Vallance, who regularly appeared alongside Mr Johnson in TV briefings during the pandemic, wrote in August 2020 that the prime minister had become "obsessed with older people accepting their fate".
The former PM was also obsessed with "letting the young get on with life and the economy going".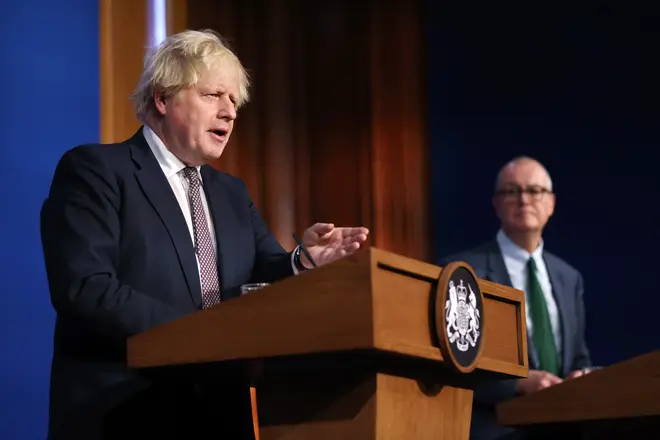 Another note from Sir Patrick also suggested that Mr Johnson saw Covid as 'nature's way of dealing with old people'.
Sir Patrick wrote in December 2020: "PM told he has been acting early and the public are with him (but his party is not). He says his party 'thinks the whole thing is pathetic and Covid is just Nature's way of dealing with old people - and I am not entirely sure I disagree with them. A lot of moderate people think it is a bit too much'.
"Wants to rely on polling."
Read More: Dominic Cummings brands Boris Johnson's Cabinet 'useless f***pigs' and 'morons' as he slams Covid response
Meanwhile, a screengrab of a text exchange between Lee Cain and Mr Johnson from October 2020, which was shown to the inquiry on Tuesday, shows the former PM saying "get Covid and live longer".
The text from Mr Johnson reads: "I must say I have been slightly rocked by some of the data on covid fatalities. The median age is 82 - 81 for men 85 for women. That is above life expectancy. So get COVID and live longer."
He continued: "Hardly anyone under-60 goes into hospital and of those virtually all survive. Folks I think we may need to recalibrate."
Mr Cain replies that it is not yet "politically viable" to justify changing policy.
Mr Johnson replies: "It shows we don't go for nation wide lockdown".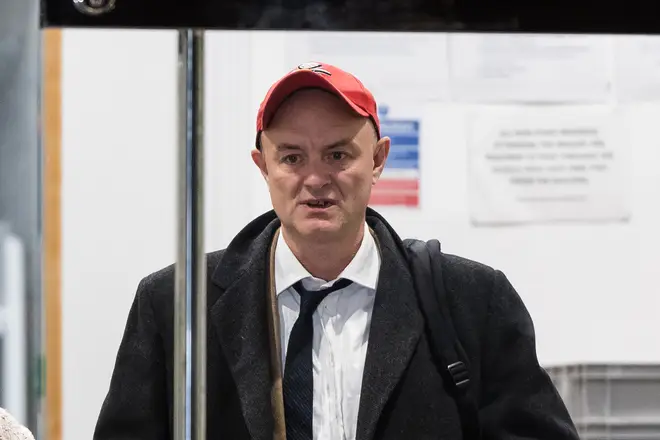 In an explosive hearing, Dominic Cummings branded Mr Johnson's Cabinet as "useless f***pigs" and "morons" while giving evidence.
Cummings, who was Boris Johnson's former chief adviser, said he was "reflecting a widespread view" when he used expletive-laden descriptions of Cabinet ministers.
Hugo Keith KC, lead counsel to the Covid Inquiry, said "we're going to have to coarsen our language somewhat" as he read out some of the terms used by Cummings in WhatsApp and email messages, including "useless f*******, morons, c****."
"I apologise," Cummings said.
Asked by Mr Keith whether he contributed to a lack of effectiveness on the part of ministers, Cummings replied: "No, I think I was reflecting a widespread view amongst competent people at the centre of power at the time about the calibre of a lot of senior people who were dealing with this crisis extremely badly."
He admitted that his language was "appalling", but said his "judgment of a lot of senior people was widespread".
When asked whether he expressed his views too trenchantly and his opinion of the Cabinet overstated the position, the former key aide said: "No, I would say, if anything, it understated the position as events showed in 2020."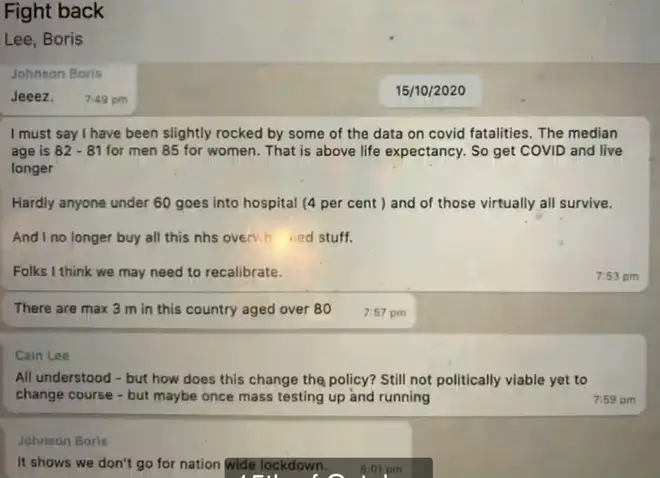 Mr Cain told the inquiry that Mr Johnson was worried about the damage on society Covid restrictions was having.
He added that he felt Mr Johnson's thoughts at the time were just noise, before he would go on to take the measures he needed to take.
Dominic Cummings, who was Boris Johnson's former chief adviser, is following Mr Cain in giving evidence.
It comes after Martin Reynolds and Imran Shafi gave evidence to the Covid inquiry on Monday.
Notes from Mr Shafi, the former private secretary to the PM for public services, showed that Mr Johnson allegedly asked why we are destroying the economy for people who will die anyway, the Covid inquiry has heard.
Minutes from a meeting revealed someone said: "Why are we destroying everything for people who will anyway die soon?"
Read more: What have we learnt from the Covid inquiry so far?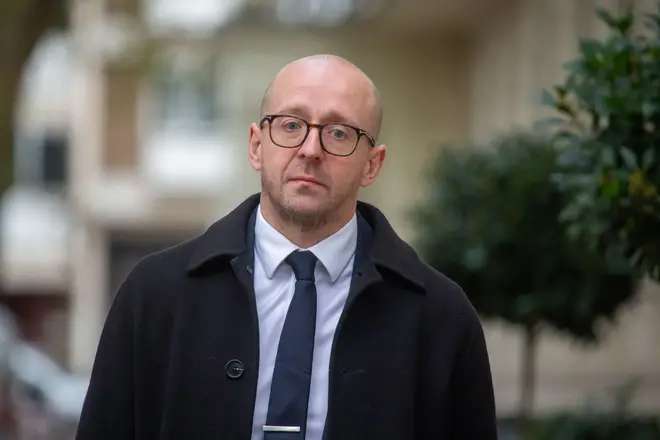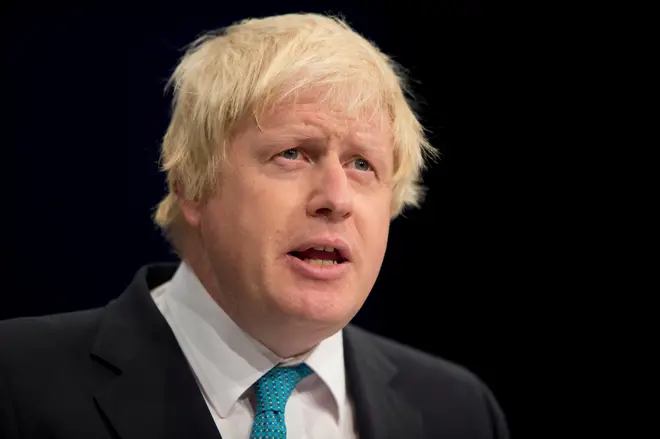 Asked by inquiry counsel Hugo Keith KC who said the words, Mr Shafi replied: "I can't say for sure, I think it was the former prime minister."
While Martin Reynolds, who headed the private office of the Prime Minister during the pandemic, admitted to turning on disappearing Whatsapp messages in a group of senior officials because he 'may' have been worried about information being leaked.
Mr Reynolds made headlines after it emerged he arranged a gathering in the No 10 garden on May 20 2020 when leaving home without a reasonable excuse was banned.
Later on in the inquiry Mr Reynolds "apologised unreservedly" to "all the families of all those who suffered" for the bash which earnt him his 'Party Marty' nickname.