What have we learnt from the Covid inquiry so far?
31 October 2023, 09:35 | Updated: 31 October 2023, 09:38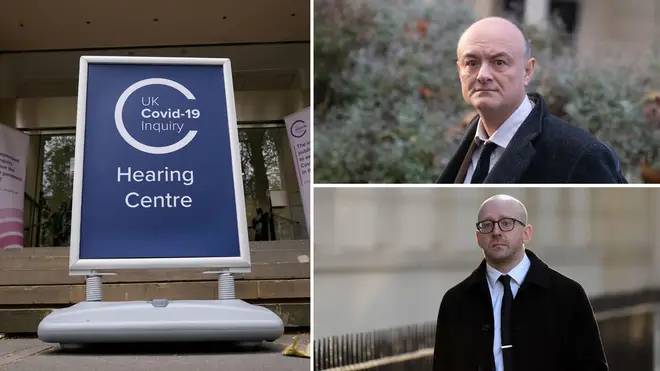 As the next stage of the Covid inquiry gets underway, here's everything to know about the key revelations that have been made so far.
The second stage of the covid inquiry is underway, and is set to hear evidence about decision-making in Westminster during the pandemic, spanning from early January 2020 to February 2022.
The inquiry's module two hearings are considering core UK decision-making and political governance.
But as the inquiry prepares to hear from Dominic Cummings on Tuesday, once considered Boris Johnson's closest ally, here's everything that has been said so far.
Who has the inquiry heard from so far?
On Monday 30 October, the inquiry heard from two figures during this time, these were:
Martin Reynolds - Boris Johnson's former Principal Private Secretary between October 2019 and March 2022.
Imran Shafi - former Private Secretary and civil servant in Downing Street in the pandemic.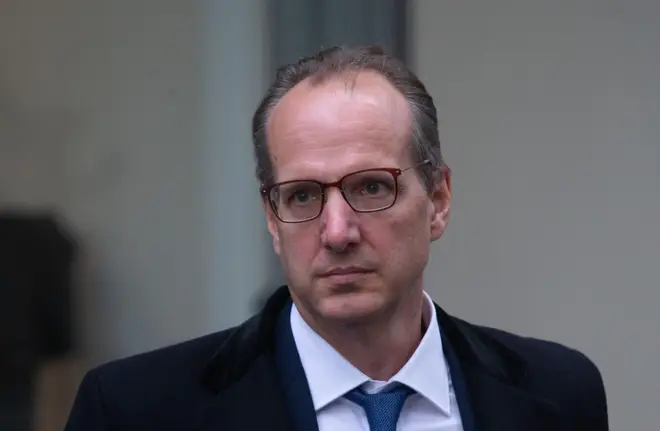 What was said?
Martin Reynolds
Giving evidence first on Monday, the inquiry heard from Martin Reynolds, a key aide to Boris Johnson during the pandemic.
Mr Reynolds said that he turned 'disappearing' WhatsApp messages on in a group with senior officials because he 'may' have been worried about information being leaked - although he said he could not exactly remember.
The disappearing messages feature means the messages will vanish after a selected amount of time. Although he added they would have been duplicated in official emails anyway.
It was on 15 April 2021 that Mr Reynolds turned the feature on.
He insisted it was not an attempt to hide information from the inquiry.
"I don't believe it was intended to prevent the inquiry from having sight of [the messages]," he said.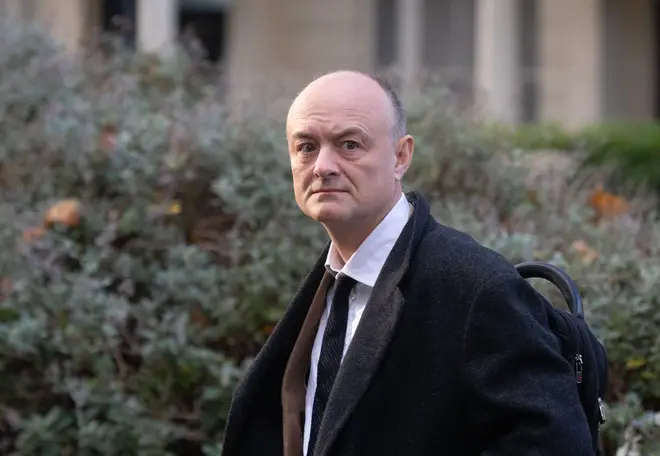 Mr Reynolds made headlines after it emerged he arranged a gathering in the No 10 garden on May 20 2020 when leaving home without a reasonable excuse was banned.
Later on in the inquiry Mr Reynolds "apologised unreservedly" to "all the families of all those who suffered" for the bash which earnt him his 'Party Marty' nickname.
But he also suggested that he did not believe it had a major impact on the public during the pandemic, given details of the event emerged in the media much later.
The inquiry also heard an exchange between Mr Reynolds and the country's top civil servant, Simon Case, at the time.
Mr Case said Boris Johnson was "mad" if he did not believe his private WhatsApp messages would eventually become public as part of the inquiry.
In other messages read by counsel, Mr Case said in a message to Dominic Cummings that Mr Johnson "cannot lead and we cannot support him in leading with this approach".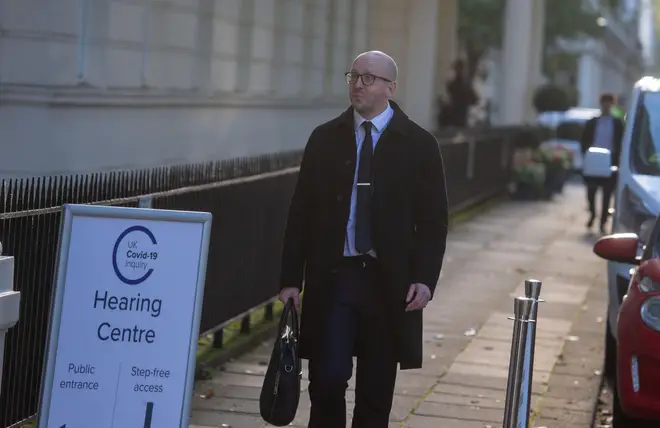 Imran Shafi
Following Mr Reynolds was Imran Shafi, the former private secretary to Boris Johnson.
Minutes taken by Mr Shafi during a meeting revealed that someone said : "Why are we destroying everything for people who will anyway die soon?"
Mr Shafi said that while he could not be sure who said it, he thought it was the former prime minister Boris Johnson.
He had previously said that Mr Johnson was not wanting to lock down because of potential negative effects on the economy, people's mental health and other factors.
The term "bed blockers" - which reportedly refers to people in hospital, the elderly, the infirm or the ill - was also used, the inquiry heard.
Who will give evidence on Tuesday?
The inquiry will hear from former Downing Street Communications Director Lee Cain first on Tuesday, followed by ex-Downing Street adviser and close ally to Boris Johnson Dominic Cummings.
Mr Cummings, who was forced out of Number 10 after driving from London to Barnard Castle during lockdown, is anticipated to give explosive evidence during his time in the hot seat on Tuesday.