Teachers strikes called off as all four education unions accept 6.5% pay rise
31 July 2023, 12:47 | Updated: 31 July 2023, 17:08
Members of four big teachers' unions have voted to accept a 6.5% pay rise from the government after recommendations from an independent body.
The NEU, which is the UK's largest teaching union, said 86% of its members in England voted to accept the 6.5% pay rise after general secretaries recommended members accept the pay.
Some 77.6% of NASUWT members who responded to union's survey said later on Monday that they were willing to accept the recommendation.
A spokesperson for the National Association of Head Teachers (NAHT) said that 85% of members had voted in favour.
It comes after the Association of School and College Leaders union (ASCL) accepted a pay rise earlier this month.
Union members have walked out for a total of eight days since February amid the ongoing pay dispute.
Ministers have said the offer is "fully funded" and will include £525m of additional funding for schools in 2023-24 and a further £900m in 2024-25.
Joint NEU general secretaries Dr Mary Bousted and Kevin Courtney said: "As a democratic union, the NEU leadership promised members that any pay and funding offer given by Government that warranted their consideration would be put to them. Members have spoken very clearly and in great numbers.
"The NEU submissions to the STRB went a long way towards changing the Government's position on pay and funding. The strike action taken by our members also shifted the dial, securing the highest pay award for over thirty years. Members should be proud they have also secured extra funding for schools."
Read more: Getaway chaos begins: Traffic jams build as airports pack out and train strikes bring summer rush to standstill
Read more: Brian Cox, Andy Serkis and Hayley Atwell among actors who join protest in solidarity with Hollywood strikes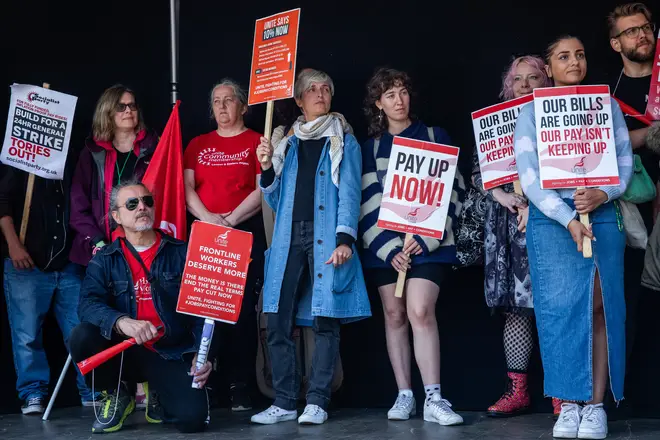 They added: "The Government should be in no doubt that we will hold its feet to the fire on delivering for teachers and support staff on workload and funding and continue to represent the profession in future STRB consultations.
"It remains the view of the NEU that school and college funding is far from adequate. It remains a commitment of the NEU to campaign for further increases in teacher pay.
"Everyone in the school and colleges community deserves an education system that attracts and keeps teaching staff, and one that ensures every child gets the attention and support they deserve. Our campaign for a better-funded education system will not go away."
In May, of the 53% turnout, 95% of the NEU members in England voted to renew the strike action for an additional six months in a re-ballot.
But the industrial action originally planned for the autumn term will no longer go ahead following the pay deal.
The offer came after July 13 when the Government agreed to implement the School Teachers' Review Body (STRB)'s recommendation of a 6.5% increase for teachers in England from September this year.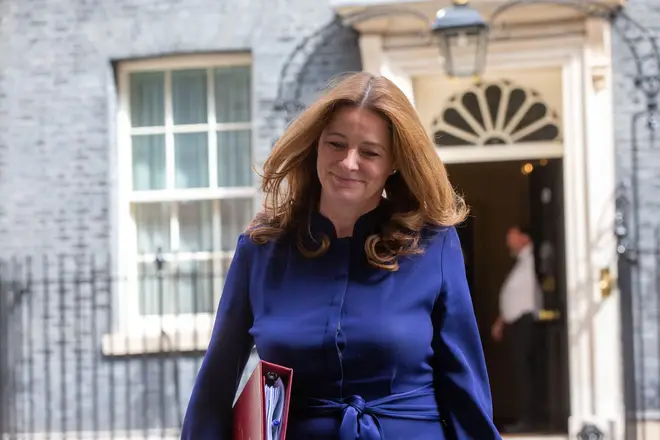 Education Secretary Gillian Keegan said: ""The decision of the largest teaching union, the National Education Union, to accept the 6.5% pay rise offered by the Government is good news for teachers, good news for parents, and most of all, good news for children.
"The deal brings an end to the disruption faced by parents and young people and means we can focus on what matters most – giving our children a world class education. That means tackling persistent absence and getting every child through the school gates every day, a relentless focus on closing the gap between disadvantaged pupils and their peers, and continued action to help young people make up for time lost during the pandemic.
"None of that is possible without the hard work of teachers. So as a new school year approaches, I am looking forward to working closely with teachers, school leaders and teaching unions to make sure we're tackling the issues that matter most and delivering the education that every child deserves - wherever they are in the country."