French-German plan to create EU 'inner circle' with space for the UK as Keir Starmer meets Macron in Paris
19 September 2023, 14:01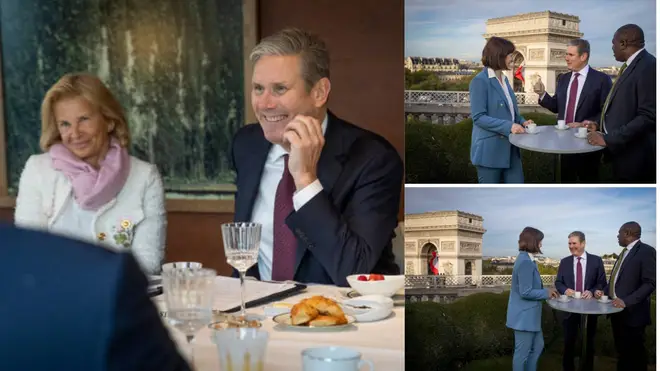 France and Germany have tabled a plan to create an "inner circle" of countries willing to sign up for radical EU integration which includes a new membership for "even the UK".
The document comes as Sir Keir Starmer is in Paris to meet President Emmanuel Macron for talks on Labour's plan to bring Britain closer to the EU if he wins the next election.
Speaking after the meeting Sir Keir said: "We had a very constructive and positive meeting, which as you can imagine covered a wide range of issues.
"It was my first opportunity to say how much I value the relationship between our two countries, particularly when it comes to prosperity and security and how, if we are privileged enough to be elected into power, intend to build on that relationship and make it even stronger than it is today."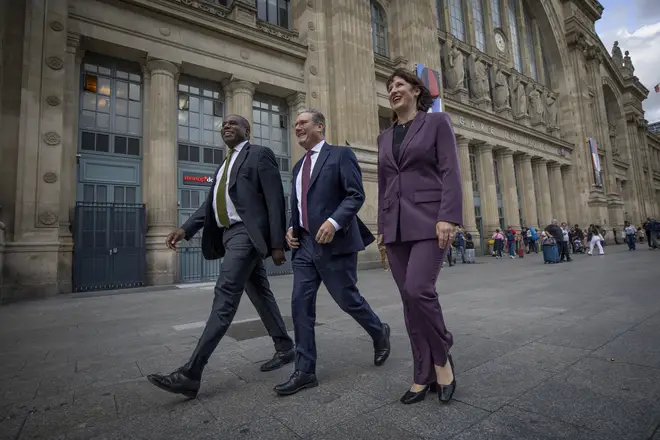 Read More: 'It'll be the worst of both worlds': Keir Starmer accused of 'Brexit betrayal' after pledging to rewrite deal
Read More: 'We have to make it work': Keir Starmer pledges major rewrite of Brexit deal
Macron is known to be a strong supporter of the associate membership proposal. EU leaders will begin talks on deeper integration and streamlined decision-making, with a target date of 2030 to allow the bloc to enlarge eastwards to include Ukraine and the Western Balkans.
If any country tries to block treaty change removing national votes on defence, foreign policy and security, the Franco-German plan envisages a new breakaway "inner circle."
A second tier would be composed of most of the existing EU with "unco-operative, unwilling states offered opt-outs in the new treaty but no exemptions" from the existing Lisbon Treaty or "EU values".
Alongside this, a new "associate outer tier" is planned which will include countries in the single market, but not the EU, such as Norway, Switzerland or "even the UK" who are outside it.
"Associate members would not be bound to 'ever closer union'," said the paper meaning the countries that did not want to join the EU could choose a permanent frictionless trade relationship rather than future integration. The core area of participation would be the single market."
A European diplomatic source tole The Times that the plan was designed with Labour in mind.
This could add to the pressure on Starmer who has previously ruled out redoing the EU's single market.
The source said: "It is carefully balanced politically to be a potential place for Britain without the need to ever rejoin the EU or to hold a referendum."