'It'll be the worst of both worlds': Keir Starmer accused of 'Brexit betrayal' after pledging to rewrite deal
19 September 2023, 07:19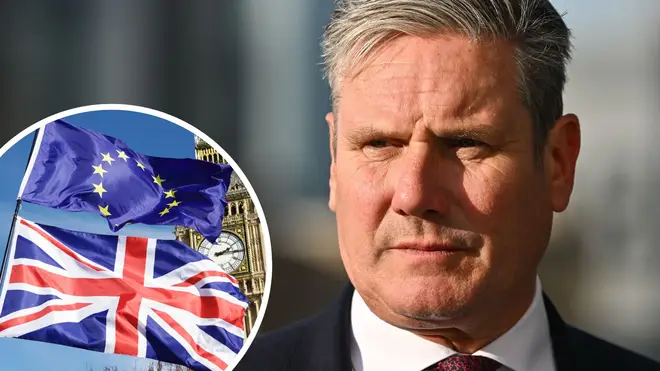 Labour leader Sir Keir Starmer has been accused of a 'Brexit betrayal' after pledging to rewrite the deal with the EU.
The Labour leader will hold talks with French President Emmanuel Macron in Paris on Tuesday, during which post-Brexit relations are expected to be discussed.
It comes after Sir Keir indicated in an interview with the Financial Times that he would seek to use a reassessment of the agreement in two years time to try to get "a much better deal" for the UK.
But Tories have warned that he could take the UK "back to square one".
The trade deal signed by Boris Johnson faces its first five-yearly review in 2025, though the extent of the talks are uncertain.
No10 has already ruled out a renegotiation, with Rishi Sunak said to be more focused on "maximising opportunities" outside the EU.
Read more: 'We have to make it work': Keir Starmer pledges major rewrite of Brexit deal
Read more: 'Treat traffickers like terrorists': Sir Keir Starmer outlines plan to deal with Channel migrant gangs on EU tour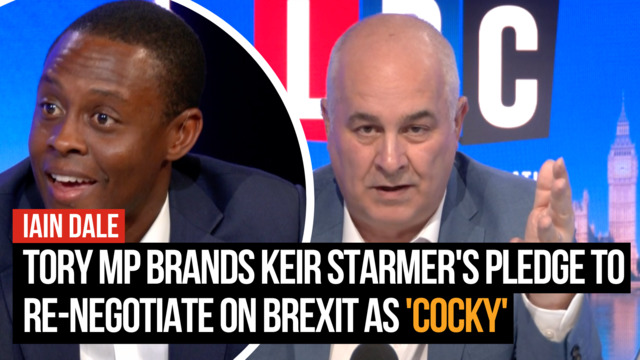 Bim Afolami on Keir Starmer's pledge to re-negotiate Brexit
David Jones, a Conservative former minister, said Sir Keir appeared to be intent on "unpicking Brexit".
"He is clearly cosying up to the EU and to Macron, who is the most Europhile member of a Europhile bunch, and who would not be seeing him unless he thinks he can get something out of Labour to his advantage," he said, according to MailOnline.
"My big concern with Starmer is that he is preparing the ground to sign us up to perpetual alignment with EU standards.
"We would become a rule-taker and lose the freedom to strike better trade deals around the world.
"There is no doubt that free movement would also have to come back on to the table before the EU would consider a new deal. I'm surprised even Starmer thinks it's a good idea."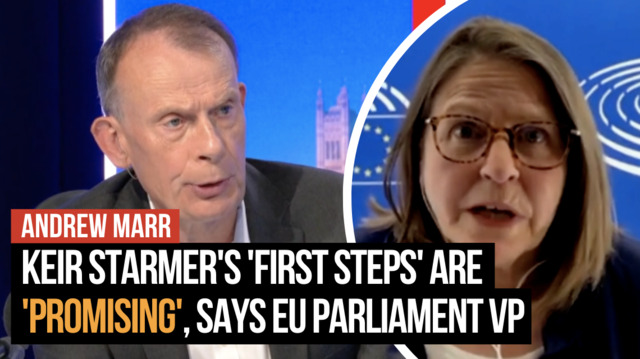 EU VP on Starmer's pledge to re-negotiate Brexit
Craig Mackinlay, a Conservative member of the Commons European scrutiny committee, warned that Sir Keir would "betray" Brexit if he won the next General Election.
"This is the same Keir Starmer who called for a second referendum.
"He is someone who wants Britain to be in the EU. If he gets into No 10 then he will betray the ideals and advantages of Brexit.
"We will end up with more alignment with the EU, but no say over the rules – it would be the worst of both worlds.'
A Conservative Party spokesman said: "Seven years on from the referendum, Keir Starmer wants to take Britain back to square one on Brexit, reopening the arguments of the past all over again.
"Keir Starmer backed Remain, then wanted a second Brexit referendum, yet now he says he accepts it."