'We have to make it work': Keir Starmer pledges major rewrite of Brexit deal
18 September 2023, 09:29 | Updated: 18 September 2023, 09:39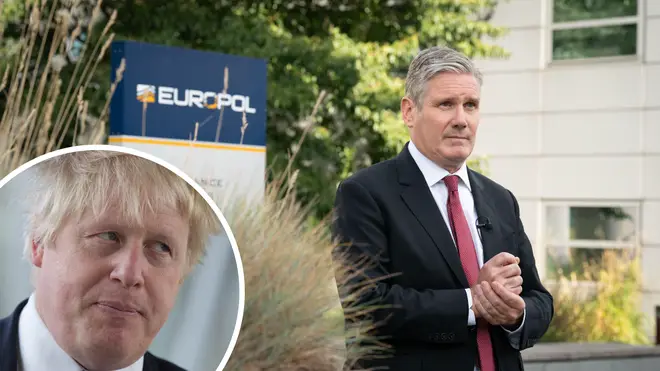 Labour will seek closer trading relations with the EU and negotiate better terms for the UK, Sir Keir Starmer has pledged.
Sir Keir Starmer has pledged to rewrite Britain's Brexit deal with the EU if Labour are elected.
The Labour leader criticised Boris Johnson's deal and has pledged to create a "much better" one.
"Almost everyone recognises the deal Johnson struck is not a good deal – it's far too thin," Sir Keir told the Financial Times.
"As we go into 2025 we will attempt to get a much better deal for the UK."
The Labour leader added more "can be achieved across the board" between the UK and EU in a revised deal - including in business, professional services, research and veterinary compliance.
He dismissed rejoining the EU, the customs union and the single market.
Sir Keir made the comments during an appearance at the Global Progress Action Summit in Montreal, where he also had a meeting with Canada's prime minister, Justin Trudeau.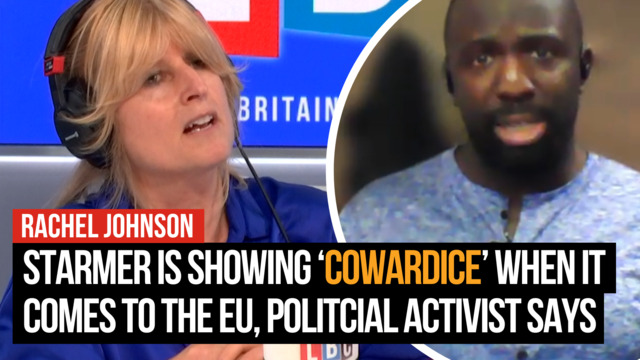 Femi Oluwole outlines what he feels Labour's Brexit policy should look like
Boris Johnson's Brexit deal is due to be reviewed in 2025, an "important" moment to improve cooperation and seek a closer trading relationship with Brussels, according to Sir Keir.
The process is viewed as an 'ironing-out' procedure and it is uncertain whether there is a desire from Europe to renegotiate the deal.
Read more: 'Treat traffickers like terrorists': Sir Keir Starmer outlines plan to deal with Channel migrant gangs on EU tour
Read more: Keir Starmer to meet Emmanuel Macron in breach of protocol, with French president 'to test Labour leader on Brexit'
Sir Keir said he felt he had a responsibility to his children and future generations to find the best Brexit deal.
"We have to make it work," he said. "That's not a question of going back in [the EU].
"But I refuse to accept that we can't make it work.
"I think about those future generations when I say that.
"I say that as a dad. I've got a 15-year-old boy and a 12-year-old girl.
"I'm not going to let them grow up in a world where all I've got to say to them about their future is, it's going to be worse than it might otherwise have been.
"I've got an utter determination to make this work."