Shelagh Fogarty caller condemns government and banks of 'daylight robbery' following interest rate rises
26 June 2023, 22:09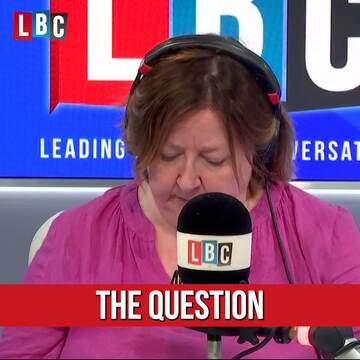 Caller accuses government and banks of 'daylight robbery'
As the Prime Minister urged those struggling amid sky-high interest rates to "hold their nerve", caller Louis shared his anger.
Caller Louis began by questioning: "Where does this money go, when we raise these interest rates? Who is collecting the money?"
Continuing his conversation with Shelagh Fogarty, Louis said: "But let's keep it simple for a simple person, where is the money going to, and should they not now be able to help the people who are suffering with this money that they've been collecting?"
Blasting the 13th consecutive increase from the Bank of England as "daylight robbery" Louis provided Shelagh with an example of how everyday individuals are struggling.
Interest rates were raised to a 15-year high of 5% last week, plunging millions of people into disarray as they are facing higher mortgage repayments following the rise.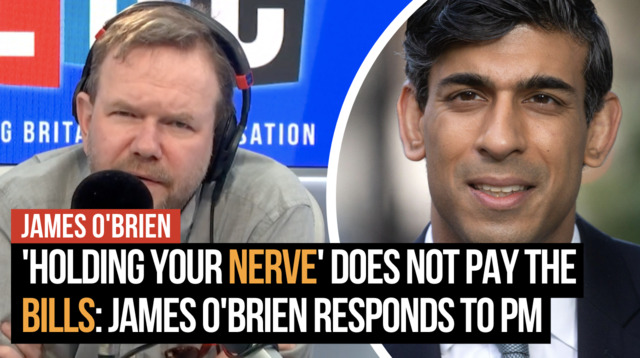 James O'Brien on Rishi Sunak telling people to hold their nerve
Louis stated: "Let me give you a representative example of a middle manager in Surrey, where I live, earning a good salary of £2,300 per month.
"The mortgage has gone from £1400 to £1800. Now he's left with, what, £500 for the child care, for food, for bills".
The caller pleaded to Shelagh: "What kind of government allows this to happen to people?"
Condemning the banks and government for "not having a clue" or relishing in "seeing people suffer" Louis suggested the banks "bail us out".
"Why does it always be the citizens to suffer? We bailed the banks out" Louis said to Shelagh.
Concluding Louis said to Shelagh: "Now it's their turn and they wait for us to have to ask them".
Their conversation follows an announcement from the Prime Minister who urged homeowners and borrowers to "hold their nerve" over rising interest rates aimed at bringing down stubborn inflation.
Rishi Sunak told Sunday with Laura Kuenssberg: "I want people to be reassured that we've got to hold our nerve, stick to the plan and we will get through this."