'Ukraine didn't want this war': Keir Starmer reiterates his support for Ukraine
17 February 2023, 16:00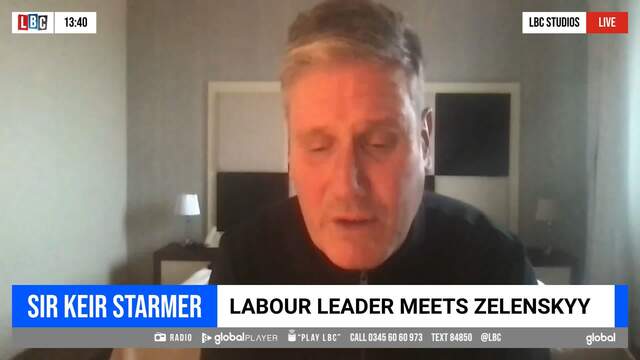 Sir Keir Starmer: 'We must support Ukraine because Ukraine didn't want this war'
After meeting with President Zelenskyy in Kyiv, Sir Keir Starmer told Shelagh Fogarty that the UK must keep supporting Ukraine.
Shelagh Fogarty said to the Labour leader: "There are people who either don't want to or really genuinely don't understand why this is our fight. Tell them why it's our fight in your view."
Sir Keir replied: "Oh I can do that very easily - let me first try and do that as a human being."
The Leader of the Opposition talked about meeting people who had lost their friends and neighbours in the war.
READ MORE: 'Wings for freedom': Zelenskyy thanks Britain for support as he asks for fighter jets in historic Parliamentary address
"You can in those circumstances absolutely understand why people fled the country seeing what was happening in their neighbourhoods," he said.
"Anybody who has any doubt about this just needs to reflect for a moment on that," Sir Keir added.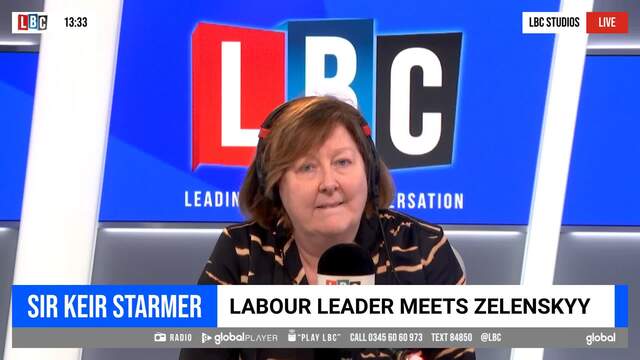 Sir Keir Starmer: Politically, the UK stands in support with Ukraine
"On the wider question...we must support Ukraine because Ukraine didn't want this war. Putin is the aggressor and he must be defeated in Russia," Sir Keir said.
He added that "this is about values, it's about democracy, it's about accountability, it about basic freedoms".
The Labour leader went on: "I remember when the Berlin wall came down, and that real deep sense of freedom of the world moving on, and I felt that very deep inside me that this was something of value not just in the UK but across all of our allies, across huge parts of the world."
READ MORE: Family pays tribute to British father-of-two who 'died a hero' in Ukraine
"It is of course the fight for Ukraine - but it's also the fight for freedom," the Labour leader added.
Next Friday marks the one-year anniversary of Putin's invasion.