There is a danger in assuming attack on black schoolgirl is not about race, says Shelagh Fogarty
10 February 2023, 15:37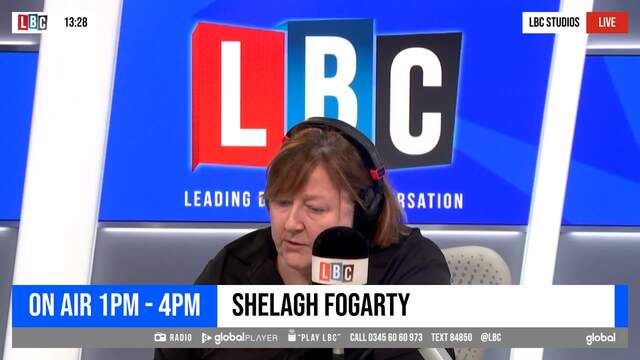 Shelagh Fogarty: 'Danger' in suggesting attack on black schoolgirl isn't about race
After this caller accused the media of using racism as the reason for an attack on a black schoolgirl in Surrey, Shelagh Fogarty explained the "danger" in trying to make things look as though they are not racially motivated, when they may well be.
Susan in Chelmsford described the video as "horrific" and felt it was "appalling that the adult in the background was instructing the children what to do".
She then told Shelagh Fogarty: "There's never an excuse for violence - however I don't know why there's such a focus on the race of the child...it's almost like because she's black it has to be a racist attack."
Shelagh explained that "allegations have been made to the police and the school that it was a racist attack, and the police have arrested people on suspicion of attempted racially aggravated GBH".
"They've seen evidence and heard evidence on that video to investigate it through that lens", she added.
Her caller replied saying "it whips up racial hatred and hostility" when race is seen as the "only reason" as to why someone is attacked.
"Children do fight. Black children fight, white children fight", Susan said.
READ MORE: Furious protesters gather outside school after 'racially aggravated attack' as rapper Dave leads calls for teacher to be sacked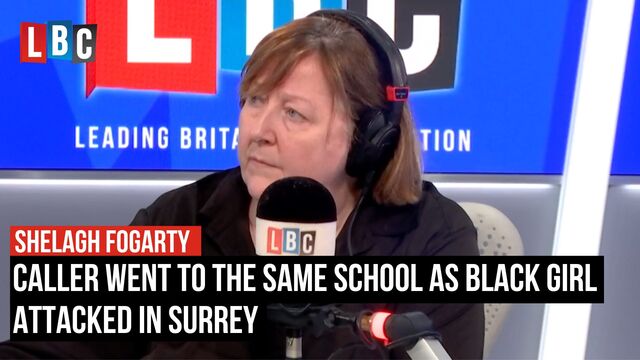 Caller went to the same school as black girl attacked in Surrey
"If you look at it, it's not a fight between a group of girls is it? It's a group of white girls kicking the living daylight out of the head of a black girl", Shelagh reminded her.
Susan then said she felt "the media is dangerous": "You do highlight and jump on it's a racist...it's not always a racist attack."
READ MORE: Black British people 'living in fear' due to structural and systemic racism, UN report states
"The media isn't dangerous thing if it's done responsibly - and I am doing it responsibly", Shelagh responded.
She continued: "All I'm doing is asking questions and reporting on what the police are saying about this attack and how they're investigating it. There's nothing dangerous about that Susan.
"I would argue that the danger lies in twisting ourselves into any shape we can to make it not about race, rather than looking at what we see in front of our eyes and asking 'Is it about race?'
"I think the danger is rather in your thinking rather than ours, because I'm just asking questions and people are telling me their answers."