Caller fumes at government's use of term 'economically inactive'
10 January 2023, 16:38 | Updated: 10 January 2023, 16:42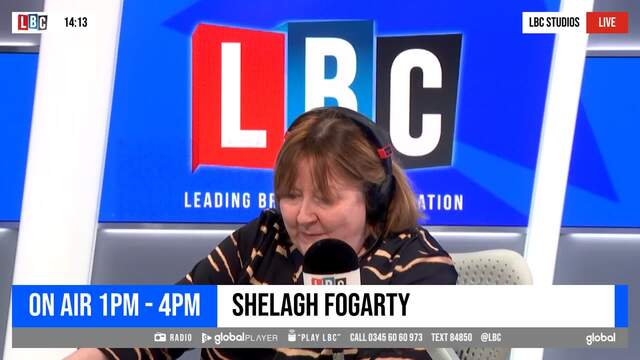 Caller is 'fuming' at govt's 'economically inactive' phrase
This 61-year-old caller tells Shelagh Fogarty he's "fuming" at being dubbed "economically inactive" as he retired at 57-years-old.
Labour has revealed a plan to help job seekers get back to work to tackle the rise in people classed as "economically inactive".
A retired caller called into LBC and told Shelagh Fogarty he sees the term "economically inactive" as a "slur".
"They're trying to shame people into going back to work!" the retired caller exclaimed.
Jeff in Southport: "I'm fuming at this government - the way they keep on labelling the likes of me as economically inactive! I started work at 16."
"I basically worked like a donkey all my whole life. I did what I was told to do, 'put money away for your pension, save for your old age,' I did all that and it allowed me to retire at fifty-seven," he professed.
"I have no intention to go back to work, ever!"
Labour's Shadow Work and Pensions Secretary Jonathan Ashworth announced Labour's plan, saying the amount of unemployed people in the UK is a "monumental waste of the talents".
Shelagh assured the caller he wasn't obliged to become employed again.
"No, but it's the way the media keep saying economically inactive," came his reply.
Jeff said that he made every effort when he first retired to not be viewed as a "lazy bum who won't go to work" but told Shelagh "there are lots of people like me".
Shelagh acknowledged that he in fact will be economically active because he'll pay tax on his pension and will be spending money.
"They're trying to shame people into going back to work!" he declared.
"Leave me alone and let me enjoy my time."
READ MORE: Grant Shapps introduces controversial anti-strike legislation to curb public sector walkouts