'Nothing's changed': Gay caller stresses Clapham double-stabbing is evidence we need 'Pride'
14 August 2023, 15:39 | Updated: 14 August 2023, 15:41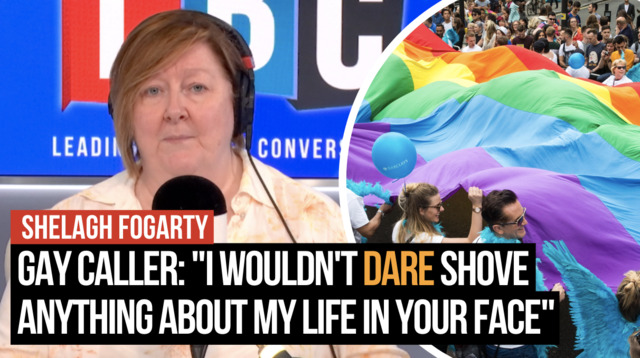 Gay caller reacts to the homophobic double-stabbing in Clapham
In light of a homophobic attack in Clapham, this 51-year-old homosexual says he and his husband won't show affection in public because "at the very least we would get abused".
Lee in Preston told Shelagh Fogarty that he has been with his husband for twenty years, married for five but would never show affection in public due to the fear of homophobic attacks.
"I would never show any kind of emotion towards him in public because at the very least we would get abused," he expressed.
This comes after two men were stabbed outside of a gay club in Clapham. They were both taken to hospital but have since been discharged.
The caller went on: "I know that for a fact, I am 51-years-old, I've been around a little bit and nothings changed."
"What hurts me a lot is that we have had recent Pride events and if the Liverpool Echo or any other newspaper post a story relating to anything to do with Pride you have a look at the comments Shelagh, it's full of homophobia.
"These aren't faceless Twitter trolls these are real people that, you can see their faces."
READ MORE: Two men stabbed outside Clapham gay bar in homophobic attack as police hunt knifeman
"I'm really sad hearing this," he continued, "People say, 'Why do we need Pride? Don't shove it in our face'. Mate, I wouldn't dare shove anything about my life in your face, because I know what you would do or say to me."
The caller explained that he was straight-passing and has often had to come out in groups where he can see that homophobia is used as humour.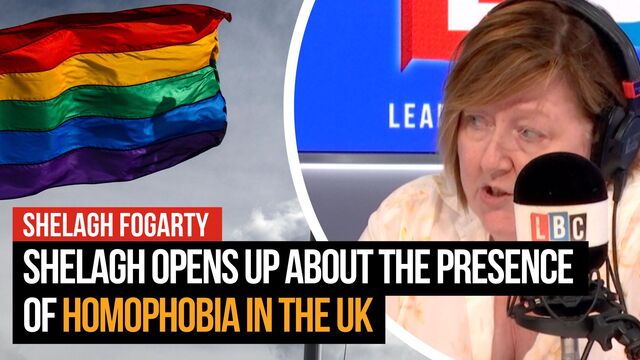 Shelagh opens up about the presence of homophobia in the UK
Lee pointed to how this attack happened in London which is one of the most tolerant and progressive cities.
"People say this phrase a lot, 'Oh it's not as bad as it used to be'. Which is a bit of stupid thing to say when here we go again, two people have been attacked because of their sexuality."