'Touched up regularly and made to bark like a dog': Ex-Met Constable details abuse from fellow officers
16 January 2023, 15:07 | Updated: 16 January 2023, 15:16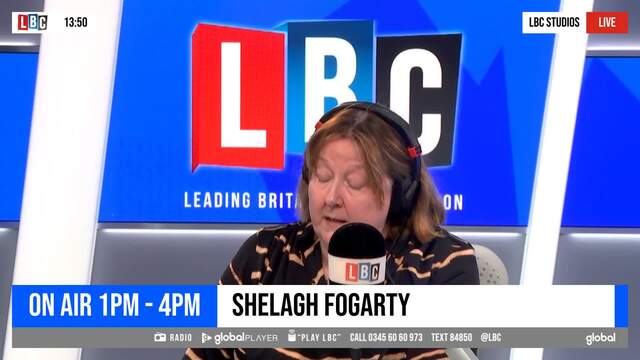 Tearful listener talks about her sexual assault at 19
This former Met Special Constable has kept silent for over 20 years about being "touched up regularly" and abused by her male colleagues.
During her show, Shelagh Fogarty read out this text from Former Met Constable, Evette.
The text message from Evette said that she was "in tears" listening to Shelagh discussing culture within the Met.
This comes as a serving Metropolitan Police officer has admitted 49 offences, including 24 counts of rape, against women between 2003 and 2020.
The Met has already faced heavy criticism of its internal disciplinary procedures with Baroness Casey finding the system is racist and misogynist, and that allegations of sexual misconduct or discrimination are less likely to result in a case to answer than other claims.
The text said: "At the age of 19, I was touched up regularly by my colleagues.
"I was then forced to go on her knees and bark like a dog in a corridor. I was called racist and homophobic names every single shift.
"I was so scared and didn't know what to do, I felt like a child and I still was."
READ MORE: Met police officer admits 49 sex crimes including 24 rapes in a horrific campaign of abuse spanning 18 years
READ MORE: Eco-activists' stunts to be curbed, with police to get new powers to stop protests before they cause serious disruption
Evette continued: "I never knew how to go to because the ones I thought you could go to were the ones that were assaulting me."
Shelagh said: "Appaling. A 19-year-old.
"Guarantee you the people that did that to her will have to rationalised it in their heads as some kind of initiation ceremony.
"I bet you. Horrendous."