Shelagh Fogarty 'objects' caller's views on trans rapist
26 January 2023, 15:59 | Updated: 26 January 2023, 16:06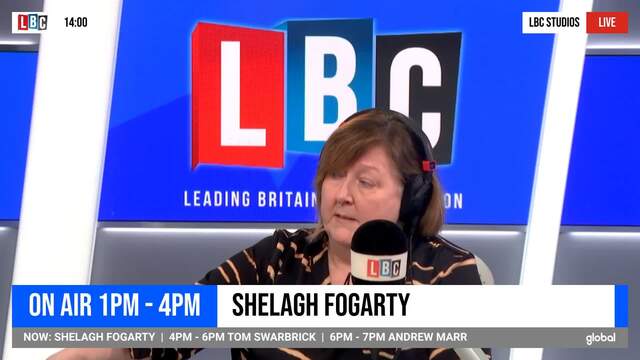 Shelagh Fogarty disagrees with caller who says trans rapist should be housed in a female prison.
Amid rows over the placement of trans rapist Isla Bryson, this caller said the criminal deserves to be treated as a woman and housed in a female prison which Shelagh strongly disagreed with.
Mark in South Woodford challenged Shelagh Fogarty's stance on the topic of Isla Bryson who is transgender and began their transition from male to female after being charged with multiple rapes.
It has now been assured Isla Bryson will not be housed in Scotland's all-women prison after an outpour of public upset.
The caller began by saying: "The first thing I wanted to highlight, something I think is missing from this argument, is men also rape men."
"Rapists who have raped men are put into a male prison. They lend as much of a threat to weaker men in that prison as this woman does to women in a female prison" but "somehow this case is being treated like an absolute exception," the caller told Shelagh.
READ MORE: 'This rapist is neither legally or biologically female': Tom Swarbrick responds to trans woman placed in female prison
He went on to say nobody has a right to question how another person identifies and therefore Ms Bryson should be accepted as a woman.
Then the caller went on to share his displeasure with Shelagh having previously referred to the rapist as a man.
"I've referred to him as all kinds of things in relation to the journey he claims he's on. But when talking about the rape I refer to him as a man because he raped as a man," Shelagh said in defence.
Mark bit back: "But now he's presenting as a woman!"
"My view is that this individual is trying to take the whole nation for fools," came Shelagh's reply.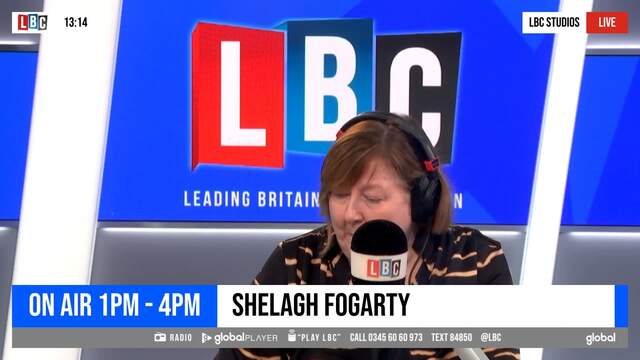 Trans man: 'I would be dead if I hadn't been able to transition.'
The caller said "somebody who presents as a female needs to be treated as a female" and should therefore be left in a female prison.
READ MORE: Sir Keir Starmer defends his view that 16 is too young to change legal gender
After more back and forth between Shelagh and Mark, he said: "All this hoo-ha has been made over one case."
Shelagh was unimpressed by his use of language: "I'm afraid I object to you reducing it to the word hoo-ha! It is a lot more than a hoo-ha Mark! It is more than a hoo-ha for everyone concerned."
LBC listeners had varying views on this, one shared a similar view to Mark which Shelagh felt minimised the severity of rape.