Caller astonished by 'complete carnage' he witnessed in A&E
10 January 2023, 16:42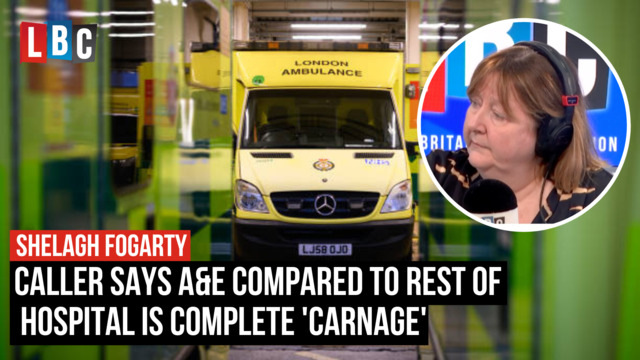 'It was obvious that they were struggling': Caller astonished by the 'pressure' that A&E staff work in
This caller has told Shelagh Fogarty about the "complete carnage" he witnessed in A&E over the past few days.
With the NHS at crisis point and the anti-strike legislation looming, this caller, John for Warlingham, told Shelagh Fogarty that NHS staff were "coping but barely" with the patient in-take in A&E.
This discussion comes after the government proposed anti-strike legislation in the House of Commons today.
The proposed law would mean areas including the NHS, education, fire and rescue, border security and nuclear decommissioning would have to introduce minimum levels of service during strikes to ensure the safety of the public.
He praised the staff saying "the people are incredible" but went on to say, "in A&E it was complete carnage, I could not believe how those people work under such pressure".
He described "a corridor with people on stretchers with various different needs".
READ MORE: Grant Shapps introduces controversial anti-strike legislation to curb public sector walkouts
The caller said: "It was obvious that they were struggling, it was obvious that they didn't have the right resource for the number of people that were coming in."
On the new anti-strike legislation, the caller said: "I can understand why the unions are concerned...but equally I can understand why the government are doing it because if there is a real danger, then there needs to be action taken."
READ MORE: 'It's Russian doll of injustice!': James O'Brien reacts to proposed anti-strike legislation