NHS 'breathes and sweats woke', says caller who 'detests' using public health service
4 September 2023, 17:24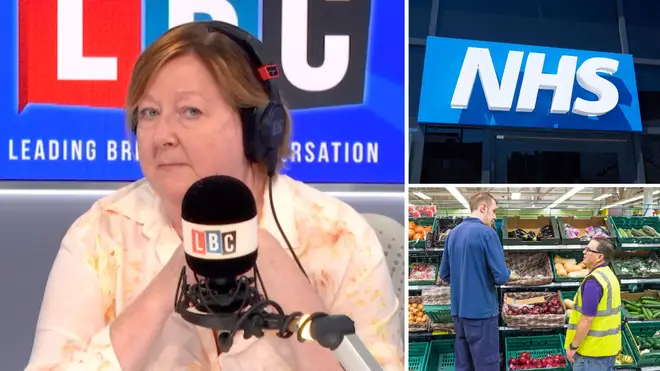 This caller blames rising attacks on shop workers on the attitude of staff 'making the situation worse', telling Shelagh Fogarty it's the 'same actually for NHS staff'.
"I'm just really miffed. Everybody seems to be making excuses for shop workers, but in reality often shop workers make things worse for themselves," his rant began.
Shelagh was asking listeners if they experienced abuse in front facing job roles, after Tesco employees were been offered body cams as violent attacks against shop workers have rose significantly in the last year.
The caller continued: "On a number of occasions I have witnessed them [shop workers] just riling people up. You know, making the situation worse - same actually for NHS staff."
His focus then diverted solely onto the public health service: "I mean I use private health care because I detest using the NHS.
"I detest the wokeness and the leftism, it's like it breathes and sweats woke."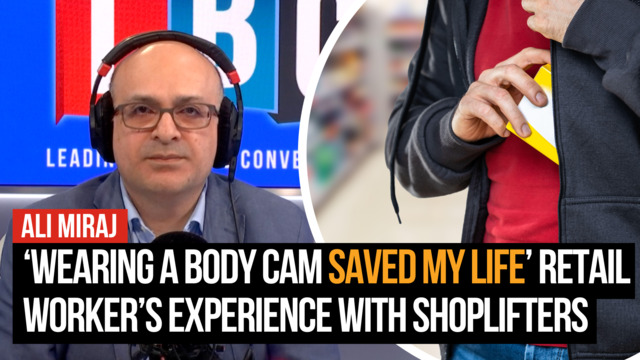 Retail worker says wearing a body cam 'saved his life'
"In what way?" Shelagh quizzed. To which he explained he was 'mask-exempt' due to being stabbed whilst working in the police force. When going to hospital he had a run in with a matron who had asked him to wear a mask.
"I was mask exempt and I challenged - well at the time it was nighttime - the matron of the hospital and she completely twisted what I'd said to her and the following day I went back to hospital because I needed to do something and i was unable to do what I needed to do because apparently the day before I had been aggressive and I hadn't."
He maintained his innocence: "I had just been assertive and this is one of the things that people often mistake. They often mistake being assertive for being aggressive."
Shelagh noted his story but said: "Lets not describe the entire NHS or entire police as woke."
READ MORE: 'I don't believe anybody has to steal to survive': Gail's chairman gives his views amid shoplifting epidemic
"A lot of NHS staff are passionate about doing their job but they hate the bureaucracy and the red tape so they start becoming difficult with patients. Particularly ones who know what they're talking about - like me I often challenge."
He said he "often challenges" staff because he pays a lot of tax and wants "value for money".
Shelagh countered this by saying "we all pay a lot of tax". The caller insisted that was "utter nonsense", saying "lots of people don't pay much tax" but because he is a business owner he does.
Levelling with the caller, Shelagh understood the want for "value for money" but said: "That is never an excuse to be verbally abusive or worst still, physically abusive to a shop assistant [or] a police officer."