Prince Harry has been 'naive' to intention of book investors, caller believes
6 January 2023, 16:52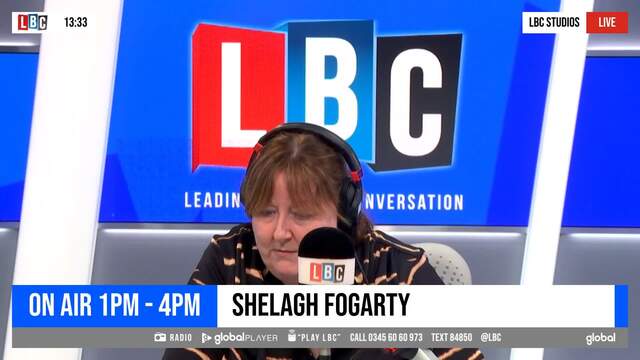 Caller: Harry may have been 'naive' about 'dirt' book investors wanted
The revelations coming out of Prince Harry's memoir are the result of naivety, an LBC caller has said.
Prince Harry's book and memoir Spare was set to be released the second week of 2023, but copies were discovered in Spain before its release date, which has resulted in the leak of certain parts of the book.
READ MORE: Harry reveals his final words to the Queen in bombshell memoir Spare as Palace keeps tight-lipped
The revelations have shocked many, with tales of a young Harry losing his virginity and taking recreational substances.
Shelagh Fogarty asked her listeners what they thought of the duke's confessions.
"There will be no winners out of this" one caller told her.
He said he believed Harry would "come out of this the worst" because he will "lose respect, reduction of empathy and acceptance of his journey".
The caller pondered the idea that Prince Harry had been "naive" ahead of this book deal, and that he has now had no choice but to reveal all.
"When you are paid $100m to write a book, you can't write an anodyne, gentle little family history. That ain't going to give the investors the return on their investment in you."
Shelagh agreed: "They'll want some dirt dished."
READ MORE: Charles joked 'Who is your real father?' amid rumour Harry was Diana and her ex-lover James Hewitt's child, book claims
"They've got to get dirt they've got to get it juicy!" the caller insisted.
He told Shelagh that no one should be surprised that all this "dirt" is coming out of Harry's book.
"What has come out I have found almost overwhelming and has really gone beyond what is acceptable and what is reasonable," he shared.