'He painted a picture of a Britain that the Conservatives meant to build...': Shelagh Fogarty condemns PM's suggestion that elderly have 'dignity'
4 October 2023, 18:53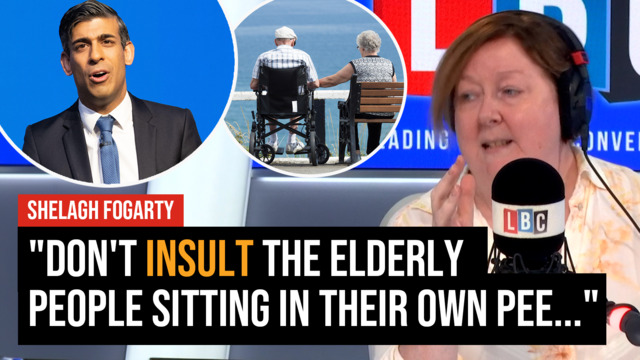 Shelagh Fogarty criticises PM for claiming elderly people have their 'dignity.'
Shelagh Fogarty condemns the "gall" of Rishi Sunak, as he suggests that Britain's elderly all have their "dignity".
Rishi Sunak's comments came as part of his keynote speech at the Conservative Party conference which concludes today.
Continuing, Shelagh Fogarty acknowledged the work of families, doctors, nurses and carers to care for our elderly.
"But many thousands, tens of thousands, maybe even hundreds of thousands really don't have their dignity, and don't have their safety and don't have company and don't have the care that they need," she went on.
"That's just a fact...and he knows it."
READ MORE: Has Rishi Sunak gone off the rails? Henry Riley takes a look at the mood in the Tory Party conference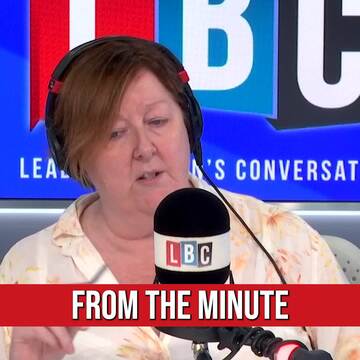 Shelagh comes down 'firmly and vehemently' on Rishi Sunak's speech
READ MORE: 'We are heading in the wrong direction': David Cameron and Andy Burnham slam decision to scrap HS2 northern leg
Condemning Mr Sunak, Shelagh commented: "Don't insult the elderly people sitting in their own pee this afternoon because nobody's coming".
"Don't insult the carers who can't see anyone for longer than ten minutes because they've got to see twenty-five people in one day."
Moving on, she then questioned Mr Sunak's communications to young people that they really have everything they need, asking: "Do they? All of them? Every one of them?" before a damning, "I don't think so".
Shelagh concluded: "He painted a picture of a Britain that the Conservatives meant to build but somehow didn't get round to it."